Director dealings: BATM chairman purchases shares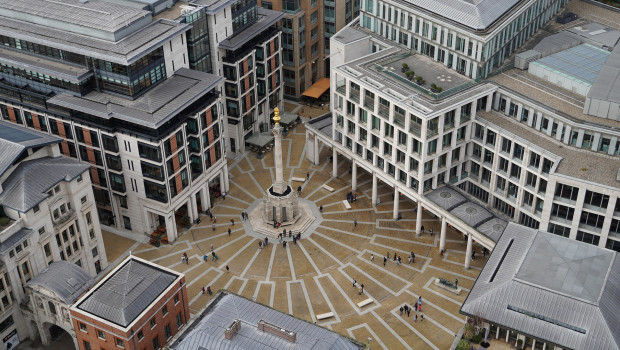 BATM Advanced Communications revealed on Tuesday that chairman Gideon Chitayat had purchased 159,000 ordinary shares in the networking solutions technology provider.
Chitayat, who joined the Board of BATM in June 2010, acquired the shares on Monday at an average price of 38.30p each, for a total value of £60,897.
Following the purchase, Chitayat held an interest in 3.15m ordinary shares in BATM, representing approximately 0.7% of the company's issued share capital.
Back in August, BATM reported a fall in group revenue to $56.2m (£46.38m) in its first half, down from $58.2m a year earlier.
Its gross profit slipped to $15.3m for the six months ended 30 June, versus $16.5m in the prior year period, while its gross margin narrowed to 27.3% from 28.3%.
As of 1640 BST, BATM shares were down 1.57% at 37.70p.
Top Director Buys
Batm Advanced Communications Ltd. (BVC)
Director name: Chitayat ,Gideon
Amount purchased: 159,000 @ 38.30p
Value: £60,897.00

Batm Advanced Communications Ltd. (BVC)
Director name: Marom,Zvi
Amount purchased: 100,000 @ 38.30p
Value: £38,300.00

Sig (SHI)
Director name: Allner,Andrew
Amount purchased: 10,000 @ 99.90p
Value: £9,989.75

Sig (SHI)
Director name: Allner,Andrew
Amount purchased: 6,000 @ 99.60p
Value: £5,976.00

Spectris (SXS)
Director name: Heath ,Andrew
Amount purchased: 7 @ 2,368.33p
Value: £165.78

Spectris (SXS)
Director name: Harding ,Derek
Amount purchased: 6 @ 2,368.33p
Value: £142.10

Primary Health Properties (PHP)
Director name: Hyman,Harry Abraham
Amount purchased: 73 @ 132.90p
Value: £97.02

Primary Health Properties (PHP)
Director name: Hyman,Harry Abraham
Amount purchased: 73 @ 132.90p
Value: £97.02


Top Director Sells
Tremor International Ltd (di) (TRMR)
Director name: Druker,Ofer
Amount sold: 139,005 @ 131.00p
Value: £182,096.54

Sig (SHI)
Director name: Allner,Andrew
Amount sold: 6,000 @ 99.40p
Value: £5,964.00

F&c Investment Trust (FCIT)
Director name: Ecsery,Francesca
Amount sold: 6 @ 691.78p
Value: £41.51

F&c Investment Trust (FCIT)
Director name: Hewitt,Jeffrey
Amount sold: 5 @ 691.78p
Value: £34.59

F&c Investment Trust (FCIT)
Director name: Knapp,Edward
Amount sold: 5 @ 691.78p
Value: £34.59

F&c Investment Trust (FCIT)
Director name: Fraser,Simon
Amount sold: 5 @ 691.78p
Value: £34.59