Tuesday preview: US-China trade, Vodafone in focus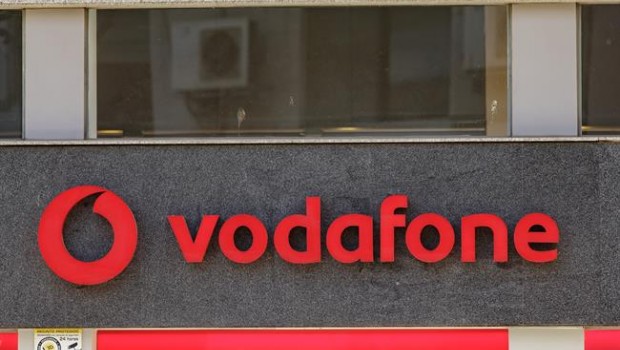 The spotlight on Tuesday is likely to continue to be on the ongoing US-China trade talks, especially following Monday night's announcement of Washington's plans to extend its tariffs to cover all Chinese exports.
According to Michael Zezas at Morgan Stanley, the latest US tariff increase, with the 25% levy on $200bn of goods having been postponed at the end of 2018 as trade talks got underway, would prove to be "temporary", but "weaker markets may be required to encourage de-escalation".
Analysts and investors were be carefully assessing the rapidly increasing cost of the heightened trade tensions and perhaps also recalibrating their investment strategies.
Against that backdrop, March employment data from ONS covering the month of March was expected to reveal a dip in the year-on-year rate of growth in headline average weekly earnings to 3.4%, which would be down from the 3.5% clip observed in February.
Hiring was also expected to have ebbed following the rush to take on more workers in January, as companies ramped up stockpiling ahead of the original Brexit deadline.
Unemployment on the other hand was seen remaining at its historic low of 3.9%.
On the corporate side of things, Vodafone will likely be in focus, with investors' attention trained on the sustainability of its dividend following the acquisition of Liberty Global.
Neither analysts at Numis, nor those at Berenberg, anticipate a reduction in the payout.
The former argued that expectations for a meaningful increase in free cash flow past 2020 and management's belief that a reduction in the annual dividend would send a negative signal would stay their hand, although in the near-term the dividend cover in terms of free cash flow was "tight".
Against that backdrop, apart from the payout, investors would focus on management's expected rate of growth for EBITDA in 2020, the broker said.
Numis believed the telecoms oeprator was working on "several, meaningful" disposals of non-core assets, but said investors could not assume that even some of those potential transactions would be completed.
For their part, in a research note sent to clients, analysts at Berenberg said: "The dividend risk from the high debt load Vodafone will carry in the aftermath of the Liberty deal amid ongoing spectrum auctions dominates the narrative.
"[...] To us, a dividend cut by the board at this late stage that prioritises de-leveraging (as the Sunday Times speculated yesterday) would seem to be an attempt to wrestle back and re-direct the narrative to the company's stable fundamentals.
"If the financial outlook does not disappoint with the full-year results, the much faster de-leveraging that a dividend cut brings might be the catalyst that attracts fresh money to the story."
TUESDAY MAY 14
INTERIMS
EI Group, ITE Group, On The Beach Group , Stock Spirits Group , Zytronic
INTERNATIONAL ECONOMIC ANNOUNCEMENTS
Consumer Price Index (GER) (07:00)
Import and Export Price Indices (US) (13:30)
Industrial Production (EU) (10:00)
ZEW Survey (EU) - Economic Sentiment (10:00)
ZEW Survey (GER) - Current Situation (10:00)
ZEW Survey (GER) - Economic Sentiment (10:00)
FINALS
Braemar Shipping Services, Concepta, Great Eastern Energy Corp Ltd. GDR, Land Securities Group, Premier Foods
AGMS
Amerisur Resources, Bank of Cyprus Holdings Public Limited Company, Bank of Ireland Group , Burford Capital , Capita, Chesnara, Eden Research, Frontier Smart Technologies Group Limited, IGas Energy, Impact Healthcare Reit , Integrated Diagnostics Holdings, IWG , Kakuzi Ltd., M Winkworth, Macfarlane Group, Michelmersh Brick Holdings, Microsaic Systems, Permanent TSB Group Holdings, St James's Place, Standard Life Aberdeen, STM Group
UK ECONOMIC ANNOUNCEMENTS
Claimant Count Rate (09:30)
FINAL DIVIDEND PAYMENT DATE
InterContinental Hotels Group, JPMorgan American Inv Trust, National Express Group, Rathbone Brothers
Q1
Bank of Georgia Group