EasyJet, IAG may need to raise funds due to quarantine plans, Citi says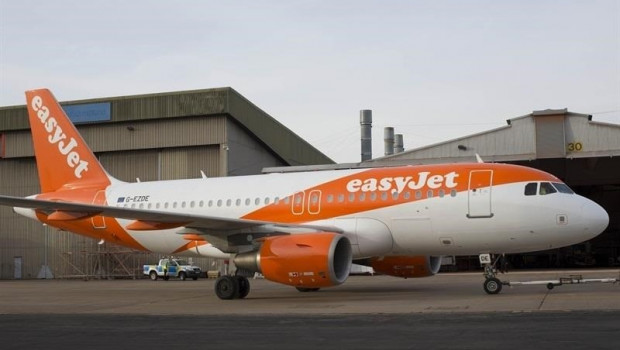 Budget airline easyJet could be forced to raise at least £700m to £1bn of capital via an equity issuance as a result of government plans to impose a 14-day quarantine on travellers arriving in the UK from June.
"Last night's initiative by the government will have two significant consequences for the UK airline industry: 1. The sizeable monthly cash burn rates will persist through summer. 2. A number of customers and industry bodies will increase the volume on their demands for immediate cash refunds to consumers," Citi said.
The bank said the output from both of these points is that further sizeable capital raises will most likely ensue, with easyJet and British Airways parent IAG being the most likely candidates of the listed names affected.
It said that having not tapped the equity markets early in this crisis, the terms may now not be as favourable for an easyJet equity raising .
"And of course that crucial vote from Sir Stelios towards/against the management & board is looming at the end of the month," Citi added.
Meanwhile, analysts at Credit Suisse slashed their price target on outperform-rated easyJet by 21% to 746p as they re-set revenue expectations based on a slower recovery.
CS said it now expects easyJet's passenger numbers to be down 92% in the second half, driving a FY20 pre-tax loss of £746m.
"We anticipate 50% year-on-year lower capacity in winter (EZJ's 1H21) and summer 2021 capacity/traffic levels 25% below 2019, leaving EZJ with a 2021E profit before tax of only £138m given revenue 42% below FY19 (we had previously forecast £449m, with revenues 1% below FY19)."
Still, Credit Suisse said it continues to see easyJet as well positioned to navigate the crisis, and achieve structural gains as competitors suffer more.
CS kept its 'outperform' rating on IAG but cut the price target 22% to 370p. It now models IAG capacity down 95% in the second quarter and 70% in the third.
"While UK traffic recovery prospects continue to be pushed out, and risk to corporate traffic beyond the crisis seems high, we continue to see IAG a well-positioned to manage liquidity over the coming months via its access to financing and early moves to structural reduce labour intensity within the group," it said.
At 0940 BST, easyJet shares were down 7.4% at 491.38p and IAG shares were 2.8% lower at 185.05p.