Credit Suisse stays at 'overweight' for BAE Systems, says dividend intact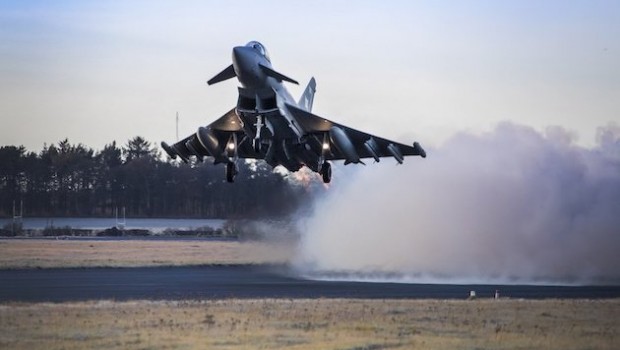 Analysts at Credit Suisse reiterated their 'overweight' stance on shares of BAE Systems, highlighting the continuing perception by countries that threat levels remain elevated and in anticipation that the dividend payout would be maintained, even if with a bit of a lag in the case of the latter.
A number of global geopolitical hotspots would continue to drive a "heightened perception of threats" which should limit any downside pressure to the US defence budget, with exports to "a number" of countries feeling exposed to such threats likely to derive support.
Regarding the dividend, the Swiss broker highlights BAE management's recent confirmation that its capital allocation was unchanged.
Hence, their expectation was that the 2019 final dividend would be paid in full alongside the engineer's half-year results on 30 July.
Payment of the 2020 interim dividend meanwhile would be postponed until February 2021, they added.
Nonetheless, on the back of the company's second quarter trading update published on 25 June, they reduced their estimate for its earnings per share in 2020 by 5%, forecasting less catch-up in its Electronic Systems and P&US units in the backhalf of the year.
Their EPS estimate for 2022 was also trimmed, by 1%, which combined with the above saw the target price for the shares fall from 690.0p to 645.0p.
Among the main risks to watch out for, Credit Suisse pointed out changes in the outlook for the US defence budget, the exchange rate between the US dollar and the pound, its ability to execute on projects and large export orders,
The shares were trading on a forward price-to-earnings multiple that was at a 24% discount to US peers, the most in six years, versus an historical average of 14%.
Assuming full payment of the 2020 dividend, the shares were on a dividend yield of 4.8%.