Credit Suisse lowers target price on Meggitt over 737 MAX concerns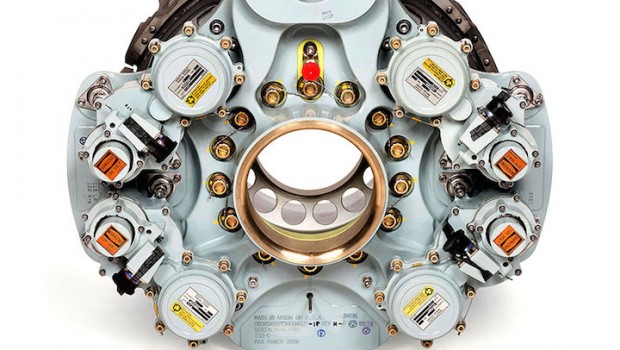 Analysts at Credit Suisse lowered their target price on components and sub-systems manufacturer Meggitt from 550.0p to 520.0p on Thursday, citing concerns regarding Boeing's 737 MAX aircraft.
Credit Suisse said the drop to Meggitt's target price directly reflected the impact of Boeing's mid-year 2020 guidance for the MAX ungrounding, which constitutes a 4.2% cut to its 2020 underlying earnings, as it felt fixed costs were unlikely to be absorbed.
The Swiss broker also said revisions might be necessary given its 2020 EBIT margin estimate was 18% - which was 40 basis points below the company compiled consensus of 18.4%.
Additionally, if 2020 guidance was "underwhelming" at roughly 20bps of accretion rather than the 60bps consensus was forecasting, CS believes there will be an increased risk that management's 19.9% EBIT margin target by 2021 will be scrapped.
"We are sceptical that Meggitt can reach its 2021 EBIT margin target of 19.9%, due to: 1/ a bow-wave of margin dilutive civil aerospace retirements; 2/ original equipment (OE) mix headwinds from robust US defence growth and civil aerospace deliveries ramping up in 2021; 3/ free-of-charge (FoC) EBIT margin dilution of -140bps to 2021e; and 4/ the site productivity plan (MPS) appears to be behind schedule."