Credit Suisse downgrades Drax on risk of lower gas prices, windfall taxes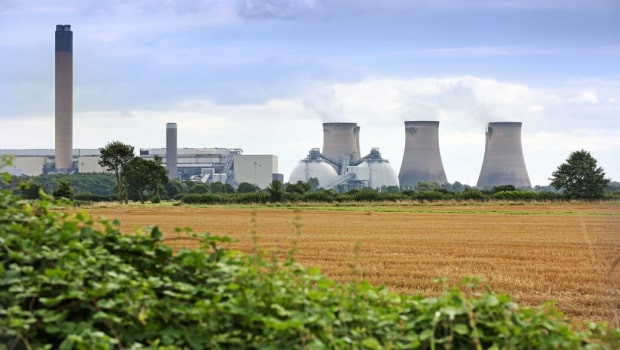 Credit Suisse has downgraded Drax Group to 'underperform', on expectations that the power generator could face windfall taxes.
Drax has benefited from the recent surge in gas prices, and the bank increased its estimates for earnings before interest, tax, depreciation and amortisation by 11%, 31% and 27% for 2022, 2023 and 2024, respectively. It also increased its target price by 50p, to 650p.
But it cut its rating, to 'underperform' from 'neutral', on expectations that gas prices will start to ease, or that the generator could face windfall taxes.
Analyst Mark Freshney said: "Drax has performed well on the back of extremely high natural gas prices following the Russian invasion of Ukraine.
"Our [downgrade] is predicted on our forecast that the current 216p/therm NBP gas price for 2022 recedes to 70p/therm by 2024, or else Drax surrenders some of the benefit through windfall taxes."
He added: "We do not include any windfall taxes in our numbers, but we cannot rule one out."
As at 1130 BST, shares in Drax were off 7% at 720.15p.