AG Barr fizzes lower on JPMorgan downgrade to 'underweight'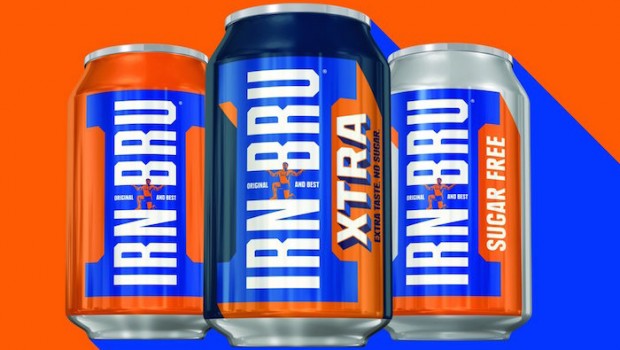 AG Barr shares fizzed lower on Wednesday as JPMorgan Cazenove cut its stance on the Irn Bru maker to 'underweight' from 'neutral' and chopped the price target to 570p from 630p amid concerns about growing competition.
The bank said it expects the UK soft drinks market to come under pressure following the introduction of the sugar levy in April. It expects carbonates volumes to fall by 1% as consumers switch to healthier and low sugar drinks, and for competition to intensify.
JPM said that while AG Barr should be "sugar tax immune", the reformulation of Irn Bru - which accounts for 42% of sales - puts it at risk of losing customers. Earlier this year, some Irn Bru fans were up in arms after the company launched its new lower-sugar version of the drink, with many going so far as stockpiling their favourite fizzy drink ahead of the recipe change.
"AG Barr has reformulated its portfolio and is currently 99% immune from the sugar levy; however with competition increasing we believe it is too small of a player and could face structurally lower margins as it invests more in pricing and innovation to support its current market position.
"We believe the rapid reformulation of Irn Bru may risk losing some customers and see circa 10% of revenues at risk of rationalization from the retailers."
The bank added that AG Barr's premium valuation is at risk. It currently trades at CY18E EV/EBITDA of 14.5x, which is a 56% premium to other European soft drink players.
At 1525 GMT, the shares were down 2.7% to 642.10p.