Broker tips: Smith & Nephew, Hiscox, National Express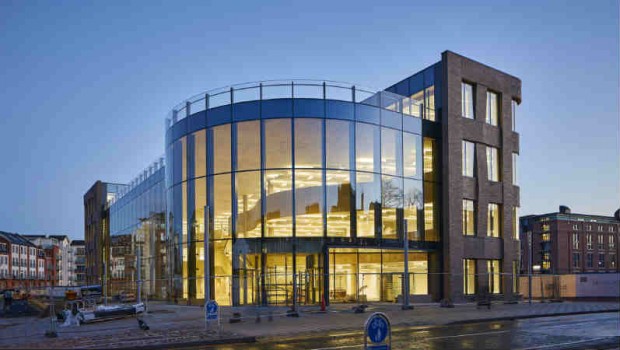 Analysts at Berenberg upped their target price on medical equipment manufacturer Smith & Nephew from £21.35 to £21.65 on Thursday, stating the group's outlook was beginning to improve.
Berenberg highlighted that Smith & Nephew's revenues were down 47% on an underlying basis in April but the analysts said with "a gradual resumption" of elective surgery looking imminent, they think that drop will mark the low and that a return to near-normal levels of business activity in 2021 looked "increasingly likely".
Thereafter, the German bank expects the company to pick up where it left off and deliver sustained, above-market revenue growth, expand margins and improve earnings growth.
"We expect an 11% 2021-2025E EPS CAGR. With the shares at 18.8x our 2021E adjusted EPS, they are not, in our view, pricing in this earnings growth outlook," said Berenberg, which also reiterated its 'buy' rating on S&N.
Berenberg also stated that the increase in its DCF-derived price target related to the "slight recent strengthening" of the US dollar.
Barclays has upgraded specialist insurer Hiscox to 'equal weight', arguing that its risk profile was now more balanced.
The bank, which had an 'underweight' rating on the insurer previously, lowered its price target, however, to 903p from 996p.
Barclays said: "Hiscox has a unique speciality business, with a high net worth retail business that diversifies the group and would be hard to replicate. Upcoming market hardening should leave Hiscox well positioned to participate, if the capital buffer is not eroded by outsized claims.
"Our bull case scenario sees 26% stronger 2022 estimated earnings on the back of rate hardening in London Market, and 15% volume growth in retail."
Earlier this week, Hiscox announced a capital raising to respond to "future growth opportunities" and to "prudently position the group to withstand a range of downside scenario".
Commenting on the move, Barclays noted: "After having raised $464m, Hiscox only covers the $150m solvency hit from capital markets in the first quarter of 2020, and a $200m to $225m Covid-19 impact, ending up with similar buffers to the year before.
"While uncertainly on both earnings and balance sheet remains, we believe upside and downside risk are more balanced, and upgrade Hiscox."
Analysts at Liberum cut their target price for shares of National Express on the back of its recent dilutive equity offering and on the back of lower profit estimates.
However, they believed that at their current price National Express shares were "overstating" the short-term risks.
They were also understating the expected "eventual recovery" in earnings, further pointing out that the now stronger balance sheet would allow the dividend to be restarted in 2021.
Having raised cash, the company would also now be able to pursue growth opportunities, said Liberum.
So while the analysts cut their earnings per share estimates for 2021 and 2022 by 17%, and lowered their target price from 425.0p to 390.0p, they kept their recommendation at 'buy'.