Revenue rises, earnings fall for AB Dynamics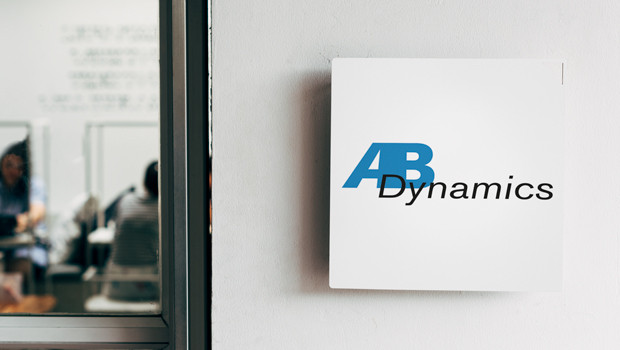 Automotive measurement and testing systems company AB Dynamics reported a 6% year-on-year improvement in revenue in its final results on Wednesday, to £65.4m, as its gross margin narrowed by 160 basis points to 56.89%.
The AIM-traded firm said its adjusted operating profit was down 4% for the 12 months ended 31 August at £10.8m, with an adjusted operating margin of 16.6% being 180 basis points smaller than in the 2020 financial year.
Its statutory operating profit was down 12% year-on=year at £4.2m, while its adjusted cash flow from operations rocketed 131% higher to £16m.
Net cash at year-end totalled £22.3m, down 26% from the end of the prior year.
AB Dynamics said adjusted diluted earnings per share were down 6% at 37.4p, and statutory diluted earnings per share fell 26% to 13.1p.
The board proposed a final dividend of 3.2p per share, taking the total dividend to 4.8p per share.
That was up from a total distribution of 4.4p per share in the 2020 period, which the board said reflected its confidence in the group's financial position and prospects.
Looking ahead, AB Dynamics said trading in the first quarter to date was in line with the second half exit rate.
Its customer operations remained disrupted in some locations, but it said underlying demand recovery was still strengthening, with sustainable long-term structural and regulatory growth drivers remaining intact.
Supply chain disruption was expected to persist into the current year, with further operational initiatives underway to meet demand.
Progress in the development of 'ABD Solutions' was being made, with an investment required during the 2022 financial year to generate incremental growth opportunities.
AB Dynamics said continued investment would be made in innovation and capability, generating positive commercial momentum, with the board saying the company was "well-placed" and sufficiently invested to capitalise on opportunities in the market.
"The group has delivered another year of strong performance, despite the ongoing impacts of Covid-19, particularly in the first half of the year," said chief executive officer James Routh.
"The second half delivered record levels of order intake, revenue and cash generation, which provides a strong foundation for continued growth in 2022.
"Against the backdrop of continued market uncertainty, the group continued to invest in all areas of the business, further supporting our ambitious growth plans."
Dr Routh noted that during the year, the company made "demonstrable progress" in evolving its strategic direction, both with the acquisition of Vadotech and through the launch of ABD Solutions, which he described as a "major new growth initiative" to diversify the business.
"The group also continued to strengthen the operational and commercial platform of the business through investing in new product development, capabilities and the senior management team.
"Our market drivers remain strong.
"Against that background and based on the recent track record of strong order intake and continued strategic investment, the board is confident of delivering progress during 2022 and beyond."
At 1130 GMT, shares in AB Dynamics were down 0.49% at 1,522.5p.