Restore trading continues 'progressive' recovery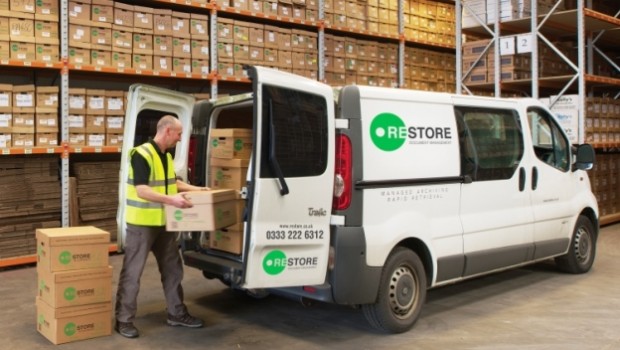 Information and data management company Restore said on Wednesday that trading for the four months to 30 April was in line with the board's expectations, with activity levels continuing to "progressively" recover.
The AIM-traded firm, which was holding its annual general meeting, said activity levels continued to show sustained improvement, with revenue for the period being about 3% higher year-on-year, and around 95% of the same pre-pandemic period in 2019.
Its records management business was making strategic progress, the board said, with the Department for Work and Pensions (DWP) awarding it a document services project of about £10m over 20 months from June.
As part of the service, around 95 staff would transfer from the current provider to Restore.
Both the records management and digital businesses had been "significantly enhanced" by the £61m acquisition of Rainbow Holdco, trading as EDM, on 30 April.
The integration of EDM was "well progressed", while the trading performance of its businesses since ownership had been as expected.
Integration of the recent technology acquisitions was also progressing well, with revenues for Restore Technology expected to double in 2021 when compared to prior years.
The company said Restore Datashred remained impacted by lower activity levels, but as the economy opened up, the business was seeing "very encouraging" demand improvement across all regions, including London.
Restore Harrow Green was trading strongly, with a good pipeline of projects and office reconfigurations.
"Our core business is recovering well with increasing activity across all business units and we continue to win new customers and contracts, whilst now being able to offer an increasing suite of services to existing customers," said chief executive officer Charles Bligh.
"We have completed five acquisitions in the last six months across our technology, digital and records management businesses, welcoming over 500 new staff to the business.
"We continue to appraise a growing pipeline of further potential acquisitions, and with our strong financial position, we have the flexibility to respond quickly and execute attractive opportunities which may materialise during the second half of 2021."
Restore said it would release its half-year results on 29 July.
At 1245 BST, shares in Restore were down 4.43% at 410p.