Restore starting to see recovery after tough first half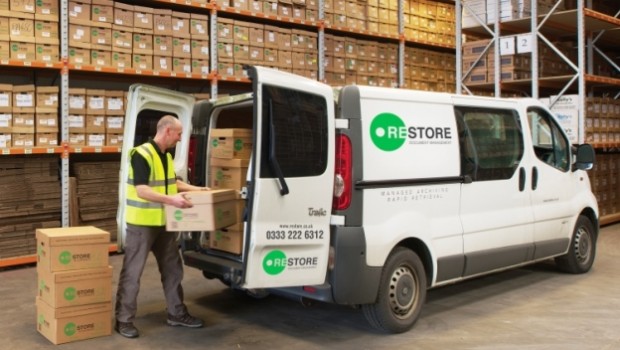 Restore reported a "resilient" financial performance in challenging conditions for its first half on Thursday, with "encouraging" increases in activity levels in May and June, although revenue fell 16% year-on-year to £89.5m.
The AIM-traded firm said it saw a "strong" start to the year, with first quarter revenue up 2%, and the second quarter trading profitably, despite the impact of the Covid-19 pandemic.
Adjusted profit before tax was 44% lower year-on-year for the six months ended 30 June, as the board said it mounted an "effective" operational and financial response to the pandemic, managing its costs while preserving its capability to recover "strongly".
Restore's net debt stood at £73.9m at period end, down 22% from the £95m it reported a year earlier, while adjusted earnings per share were 45% weaker at 6.5p.
The company said its operational exceptional costs decreased from prior years to £0.1m in the first half as expected, or £0.4m including the legacy share scheme.
Its statutory loss came in at £3.1m, swinging from a statutory profit of £12m a year earlier, after a non-cash asset impairment of £8.6m, which was largely related to goodwill arising on historic acquisitions, and the writedown of legacy investment.
The firm's balance sheet and liquidity remained "strong", the board said, as the group operated "well within" its borrowing covenants.
No interim dividend was being proposed, with the board stating its "broader intent" to restart dividends in 2021, alongside a continuing recovery.
It said the peak Covid-19 impact on business activity levels was in April, with May improving, and a "marked increase" in June, which had continued into July.
Restore Datashred was affected by customer access restrictions and lower paper tonnages during April and May, although activity increased "appreciably" in June.
Recycled paper prices increased 35% during the second quarter, the board noted, due to low levels of supply.
Restore Digital maintained the majority of its business at prior-year levels, with a first half revenue gap due to the cancellation of the summer exam season.
Harrow Green delivered growth in the first quarter, but was impacted by projects deferred from April and May, with June activity close to pre-Covid levels, as London performance was "particularly strong".
Restore Technology delivered "significant" expansion in the first quarter, but experienced reduced collections during the second.
E-commerce sales were up more than 50% in the first half, the board noted, as it continued to build its channel strategy, with "significant" new contracts signed in the second quarter.
At 0906 BST, shares in Restore were down 3.65% at 361.3p.