M&C Saatchi tumbles after profit warning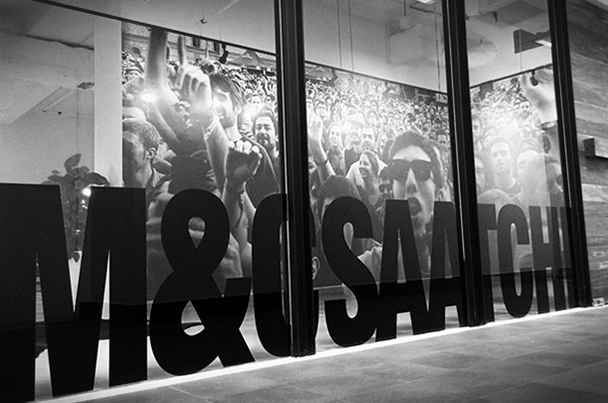 Shares of advertising company M&C Saatchi tumbled on Wednesday after it warned on profits and unveiled an accounting error.
The group said underlying profit before tax and exceptional items would be "significantly below" the level expected at the time of its interim results due to weaker-than-expected trading in the final quarter of the year and higher-than-expected central costs.
Full-year underlying pre-tax profit is expected to be 22% to 27% below last year on a like-for like-basis, excluding the impact of Walker Media profits in 2018.
Saatchi also announced that it will restructure it UK office "to improve performance and position the division for long-term growth".
The company said that following the findings of an independent review carried out by PwC, it will need to make adjustments of £11.6m, to be apportioned between its 2018 and 2019 results. Separately and in relation to 2018, PwC identified that the 2018 half-year reported profit was adjusted by around £6.4m. Saatchi said such adjustments may have occurred in half year reports since 2014.
Chief executive officer David Kershaw said: "This restatement of our numbers and the reduction in forecasts make for very difficult reading - both for us as a management team and for all of our stakeholders. The only positives that we can offer are that a robust review has been undertaken and we have, under our new group finance director, started implementing processes and procedures to prevent such issues arising again.
"The trading performance in the second half of this year is disappointing. However our operating businesses remain strong, creative and competitive and we expect that, when combined with the impact of our restructuring coming through, we will have a stronger trading performance in 2020."
At 0930 GMT, the shares were down 43% at 83.91p.
Russ Mould, investment director at AJ Bell, said: "It may be a fabled name in UK advertising circles but M&C Saatchi would have a really tough time selling its own update this morning. A mess would be a polite description.
"The backdrop is not helpful, but the agency has largely been the author of its own misfortune, with the completed review into an accounting blunder revealing the problem to be worse than when issues were first identified in August.
"This bad news is compounded by a pretty serious looking profit warning, and the company's reliance on fourth quarter trading is proving to be an Achilles heel."