Joules issues profit warning as Xmas trading hit by stock issues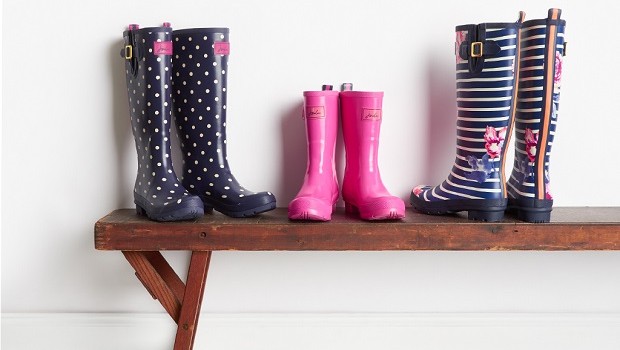 AIM-listed fashion retailer Joules issued a profit warning on Friday after its Christmas trading performance was hit by stock availability issues.
In an update for the seven weeks to 5 January, the company said sales were "significantly behind" expectations, declining 4.5% against the prior year, when they rose 11.7%. The fall was attributed to a "disappointing" online sales performance due to "an internally-generated stock availability issue" through the important end of season sale event, the cause of which has now been addressed.
Traffic to the website grew 8% but conversion was significantly down due to the stock availability issue, Joules said.
Stores and third-party concessions, which were not affected by the issue, performed in line with expectations.
As a result, the group now expects to report FY20 underlying pre-tax profit "significantly" below market expectations of £16.7m.
Chief executive officer Nick Jones said: "We are disappointed with our inability to fully satisfy our customers' demand through our online channel during the important Christmas sale period. We have identified the root cause of this one-off issue and have taken steps to prevent its re-occurrence.
"Demand for the Joules brand and its unique products remains strong, with continued growth in total customer numbers and website traffic as well as robust results in our stores and partner retail channels."
The company said it has taken strategic decisions in relation to its supply chain operations, establishing an outsourcing partnership with a "leading" logistics provider to operate its UK logistics operation and transitioning its US distribution centre to a new partner. These initiatives will incur incremental non-recurring costs during the transition phase but are expected to deliver cost benefits from the end of next year.
At 0850 GMT, the shares were down 24% at 171.76p.
House broker Liberum slashed its price target on Joules to 260p from 400p after the update but said brand strength remains intact.
"A combination of factors has led to a meaningful cut to our forecasts, of which stock availability impacting e-commerce over the Christmas period is the main driver. The issue here was one of merchandising and was a self-inflicted problem with demand being strong from customers, traffic was robust leaving us to assume there is no issue with the brand nor was the range out of favour. All other channels performed very well.
""While very disappointing, especially for a company with such a strong track record, we take comfort that the brand and business remains in rude health."