Gateley maintains record of underlying growth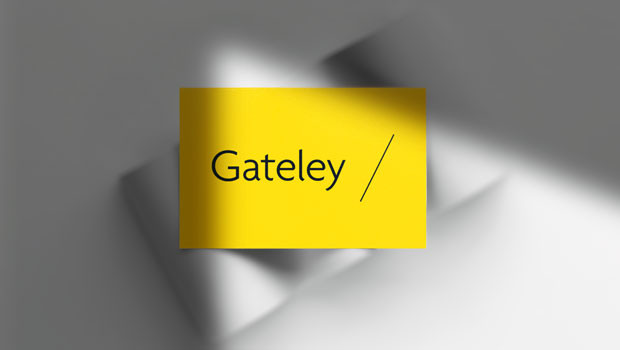 Professional services company Gateley maintained its consistent record of annual revenue and underlying profit growth in its final results on Wednesday.
The AIM-traded firm reported revenue of £162.7m for the 12 months ended 30 April, marking an 18.6% increase from the prior fiscal year.
Its underlying operating profit rose 11.1% to £25m, and the underlying profit before tax surged to £25.1m, up 16.2%.
The gains were put down to Gateley's diversified and resilient business model, and the full-year contributions from its recent acquisitions, Adamson Jones and Gateley Smithers Purslow.
It managed to achieve organic revenue growth of 6.2% despite facing macroeconomic challenges that created a less-than-favourable market condition in the second half of the financial year.
Gateley credited its robust balance sheet and considerable room in its banking facilities for its ability to invest in both organic and acquisitive growth opportunities.
The underlying adjusted fully-diluted earnings per share (EPS) stood at 16.28p, marking a 12% increase, while the dividend per share was up by 11.8% at 9.5p.
Net assets were reported at £78.1m, a 4% increase from the prior year, although net cash saw a significant drop, declining 58.7% to £4.3m.
While the underlying results depicted a promising picture, the reported profits before and after tax showed a stark contrast.
The group's reported profit before tax plummeted 39.6% to £16.2m, and profit after tax decreased 47% to £12.2m.
Basic earnings per share also took a hit, dropping 49.5% to 9.77p.
Looking ahead, Gateley indicated that trading for 2024 had started in alignment with the board's expectations, alongside a healthy pipeline of work.
The integration of newly-acquired businesses was progressing as planned, and aligned with the company's platform strategy.
It also reported an encouraging pipeline of merger and acquisition opportunities.
"I am very pleased to report another year of growth for Gateley," said chief executive officer Rod Waldie.
"This is a strong performance, set against a challenging macroeconomic backdrop throughout the second half.
"It is the result of the hard work and dedication of our people allied to a long-term commitment and adherence to the successful execution of our growth through our diversification strategy, building in resilience through design."
Waldie said that during the year under review, both the company's legal services teams and consultancy teams performed strongly, adding that it had made further progress in adding breadth and strength to the group, expanding the patent and trade mark attorney offer on its business services platform through the acquisition of Symbiosis.
"Post-period end, we have added legal services lateral hires to strategically broaden our business services platform dispute resolution teams and have further enhanced our property platform with the acquisition of RJA Consultants.
"Our merger and acquisition pipeline for the 2024 financial year is encouraging and we will seek to strengthen our platforms further as opportunities arise."
Looking forward, Rod Waldie said the firm was mindful of ongoing macro uncertainty, adding that it was difficult to predict market conditions for the rest of the 2024 period.
"However, our diverse and resilient business model, combined with our proven and consistent track record of delivering strong growth across all economic cycles, means that we have entered 2024 with a positive mindset and cautious optimism."
At 1032 BST, shares in Gateley Holdings were up 0.98% at 153.99p.
Reporting by Josh White for Sharecast.com.