Gamma upbeat on positive start to year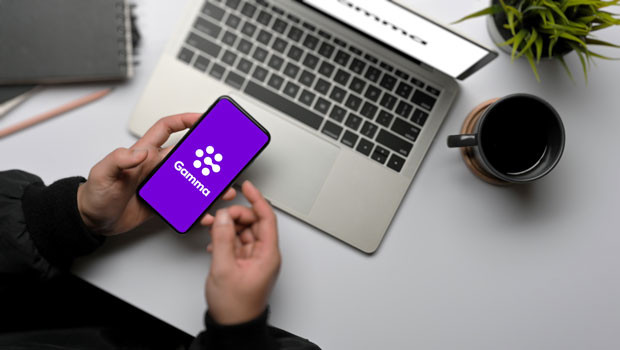 Gamma Communications reported positive growth momentum across all three of its operating segments in a trading update on Wednesday, reiterating its guidance for the rest of the year.
The AIM-traded company, which was holding its annual general meeting, said operational achievements in the first part of the year included the successful implementation of announced price rises for the UK businesses, which had met expectations.
Additionally, spending controls had been enforced to manage inflationary pressures, which were expected to persist in the second half of the year.
Gamma also introduced 'Simple Swap', a unique proposition in the UK marketplace allowing for the conversion of legacy data and voice services for small businesses as the public switched telephone network (PSTN) switch-off loomed.
The board said the launch was expected to further enhance the firm's market position, and drive growth.
Its European business performance, which saw an improvement in the second half of 2022, continued to show positive results in 2023.
Several product launches contributed to the ongoing success, further strengthening Gamma's presence in the European market.
The company said its balance sheet remained robust, with strong underlying trading leading to continued cash generation.
As at 30 April, Gamma had a net cash position of £101.3m, representing an increase from £54m at the end of April last year.
During the AGM, shareholders were voting on the proposed final dividend for the year ended 31 December of 10p per share, up from 8.8p in 2021.
Coupled with the interim dividend of 5p per share, the total dividend declared for 2022 would be 15p, up 14% on the previous year.
In terms of leadership, Gamma said its chair Richard Last was set to remain on the board until his successor was appointed.
The search for a new chair, started on 21 March, had made "good progress", but was yet to conclude.
"The board remains positive about Gamma's prospects," the directors said in their statement on Wednesday morning.
"The group continues to be in a strong financial position allowing it to invest and deliver against its long-term growth strategy, and has proven to be resilient to the varying economic market conditions.
"Based on our trading in 2023 to date, the board expects adjusted EBITDA and adjusted earnings per share, fully diluted, for the year ending 31 December to be within the range of market forecasts."
Gamma said it would provide its next trading update shortly after the end of the first half, and prior to the publication of its interim results for the six months ending 30 June, due on 5 September.
At 1430 BST, shares in Gamma Communications were up 0.88% at 1,150p.
Reporting by Josh White for Sharecast.com.