Fall in uranium prices drags on Yellow Cake's net asset value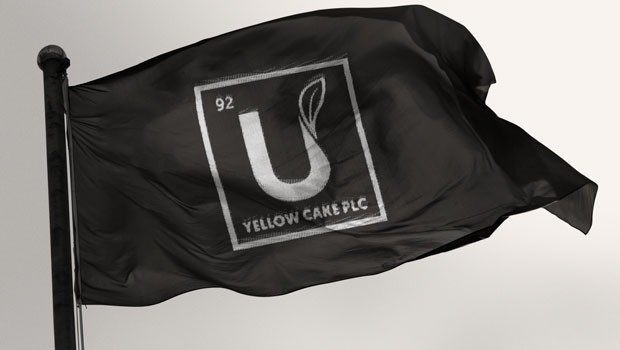 Uranium investor Yellow Cake reported an increase in its physical uranium holdings in its first-half on Wednesday, to 18.81 million pounds of triuranium octoxide, from 15.83 million pounds.
The AIM-traded company did, however, report a decrease of 1% in the value of triuranium octoxide it held to $907.4m at period-end on 30 September from $916.7m on 31 March.
It put that down to a decrease in the spot price to $48.25 per pound during the period, from $57.90 per pound, partially offset by an increase in the volume of uranium held.
The company reported a decrease in its net asset value to $920.6m from $1.07bn, as a result of the reduction in the value of triuranium octoxide held.
Its net asset value per share increased, meanwhile, to 450p from 442p, with the reduction in its total net asset value in dollar terms offset by the devaluation of sterling relative to the dollar over the period.
Yellow Cake reported a loss after tax of $145.5m for the six months ended 30 September, driven by a fair value loss of $142m on its investment in uranium.
During the half-year, Yellow Cake said it took delivery of 2.97 million pounds of triuranium octoxide under a number of purchase agreements, funded with cash at bank.
The company said its estimated net asset value on 5 December was 409p per share, or $915.9m, based on 18.81 million pounds of triuranium octoxide at a spot price of $48 per pound.
"We continue to deliver on our stated strategy," said chief executive officer Andre Liebenberg.
"During the period, we took delivery of a further three million pounds of uranium, bringing our total holdings to 18.81 million pounds.
"The case for buying and holding uranium, despite a much weaker economic outlook, is compelling."
Liebenberg said the underlying fundamentals for nuclear energy, particularly with recent events highlighting the need for greater energy security, were continuing to strengthen.
"We are seeing an acceleration of new nuclear build intentions, particularly from China and a broader based appreciation of the value of the existing nuclear fleet infrastructure, with life extensions in the US and Europe and further restarts in Japan.
"Meanwhile, supply is still heavily constrained, driven by supply side pressures and cost inflation and will not keep up with rising demand.
"We remain very excited about the outlook for uranium and confident in our strategy and investment case."
At 1530 GMT, shares in Yellow Cake were down 3.72% at 368p.
Reporting by Josh White for Sharecast.com.