Craneware upbeat on post-pandemic US healthcare market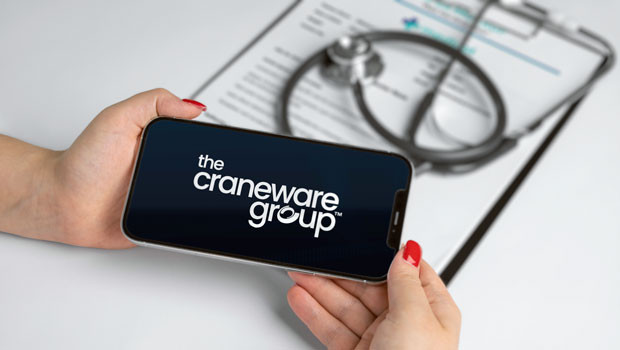 Healthcare software specialist Craneware reported significant gains across a number of financial metrics in its full-year results on Tuesday, positioning itself favourably for the upcoming year.
The AIM-traded company posted a 5% rise in its annual revenue, taking the figure to $174m, from $165.5m in 2022.
Adjusted EBITDA also saw an upward swing of 6%, climbing to $54.9m, while annual recurring revenue - a key metric for software-as-a-service (SaaS) companies - increased to $169m, with a net revenue retention value of 100%.
Statutory profit before tax remained stable at $13.1m for the 12 months ended 30 June, the same as the 2022 financial year.
The firm also reported robust operating cash conversion, standing at 92% of adjusted EBITDA, an improvement from last year's 80%.
As for earnings per share (EPS), basic adjusted EPS came in at 87 cents, and adjusted diluted EPS was 86.3 cents, showing slight decreases from last year's figures of 89 cents and 88.1 cents, respectively.
Looking at its balance sheet, Craneware reported total cash and cash equivalents of $78.5m at year-end, making for a substantial increase from $47.2m a year earlier.
Bank debt was reduced to $83m, down from $111.6m in the prior year.
The board proposed a final dividend of 16p, or 20.19 cents, per share, contributing to a total annual dividend of 28.5p, making for a 2% increase from the previous year.
Looking ahead, Craneware said the end of the Covid-19 public health emergency in the US, formally declared in May, provided a more supportive market backdrop for the company.
It expressed optimism about its prospects, citing "continued post-period sales momentum and a growing pipeline of opportunities".
With a strong balance sheet, high levels of annual recurring revenue, and early indicators of rising customer confidence, Craneware believed it was well-positioned for growth in the 2024 financial period, and beyond.
"This robust set of results is testament to the resilience of the group through what was a prolonged period of disruption across the US healthcare landscape," said chief executive officer Keith Neilson.
"With the Covid-19 public health emergency in the US formally declared over in May, and the related pressures on hospitals starting to ease, we have begun to see US hospitals return their attention to providing value-based care and investing in digitalisation, using data insights provided by the Trisus platform to transform and improve their processes and control their costs.
"We remain committed to providing the tools our customers need to manage their operations and finances more efficiently, as we seek to transform the business of US healthcare together."
Neilson said against that backdrop, the company was pleased to have seen the strong sales momentum from the close of the year carry through into the start of the new financial year, resulting in a growing sales pipeline.
"We are confident that our resilient business model, extensive customer base, high levels of annual recurring revenue, together with our strategy for delivering growth centred on the expansion of the Trisus platform, will enable us to create further long-term value for all our stakeholders."
At 1144 BST, shares in Craneware were up 6.5% at 1,475p.
Reporting by Josh White for Sharecast.com.