Cambridge Cognition agrees £1.7m purchase of eClinicalHealth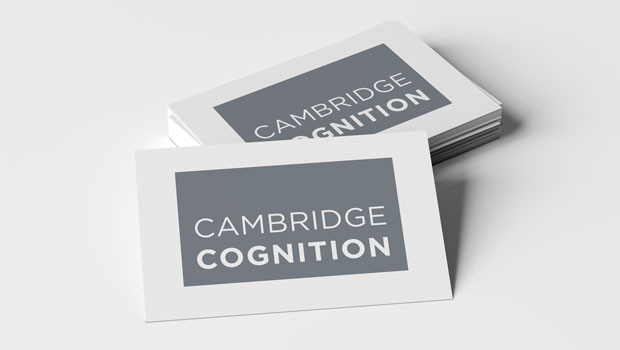 Brain health specialise Cambridge Cognition has agreed to acquire virtual clinical trial solution provider eClinicalHealth (eCH), it announced on Wednesday, for up to £1.7m.
The AIM-traded firm described it as an "exciting opportunity" to expand its virtual clinical trial offering considerably, in a rapid-growth market.
It described eCH as a digital technology provider of innovative approaches for the delivery of virtual clinical trials, working on trials for three of the world's top 10 largest pharmaceutical companies.
With a patient-centric platform that connected patients, sites and pharmaceutical companies, the technology enabled all the essential steps in a clinical trial.
The board said the virtual clinical trial market, although still emerging, was growing rapidly, with more central nervous system virtual trials than in any other therapeutic area.
It said the acquisition would enhance Cambridge Cognition's capabilities in the area, and enable it to improve its offering for central nervous system clinical trials, so that it now covered all modules from recruitment through to clinical reporting.
The expanded range would be targeted at the company's existing customers, and provide a platform to accelerate its medium-term growth.
Cambridge Cognition said total consideration would be up to £1.7m, comprising an initial cash payment at completion of £0.4m, and up to a further £0.8m of additional cash payable in or before May 2024.
The balance of the consideration of up to £0.5m would be settled through the issue of new shares in the company, contingent on project delivery and commercial execution milestones being achieved by 31 December 2023.
Any equity consideration was expected to be issued in May 2024, at an issue price of 132.97p per share.
Should the full equity consideration be payable, it would equate to about 1.3% of the firm's currently issued share capital, and would be subject to an orderly marketing agreement until the end of 2024.
For the year ended 31 January, eCH generated revenue of £1m and reported a loss before tax of £0.3m.
Gross assets subject to the transaction totalled around £0.3m.
The board said the acquisition could add between 5% and 15% to expected company revenues in 2023, and make a positive contribution in 2024.
Completion of the acquisition was expected on 25 October, and was unconditional.
"This acquisition is an exciting step in our strategic goal to provide a specialist dedicated service for central nervous system clinical trials," said chief executive officer Matthew Stork.
"The continued rise in virtual trials, and central nervous system virtual trials in particular, has led us to carefully consider how best to expand our offering quickly to serve this growing market."
Stork said the acquisition would provide Cambridge Cognition the opportunity to capitalise on the market momentum more rapidly than organic development, particularly given eClinicalHealth was identified as a "strong" technology target.
"The business offers the functionality to make us more competitive in the central nervous system virtual trials space and opens the wider Cambridge Cognition business to their established client base of major pharmaceutical, medical device and contract research organisations."
At 1228 BST, shares in Cambridge Cognition Holdings were up 2.54% at 113.82p.
Reporting by Josh White at Sharecast.com.