Bosch to increase shareholding in Ceres Power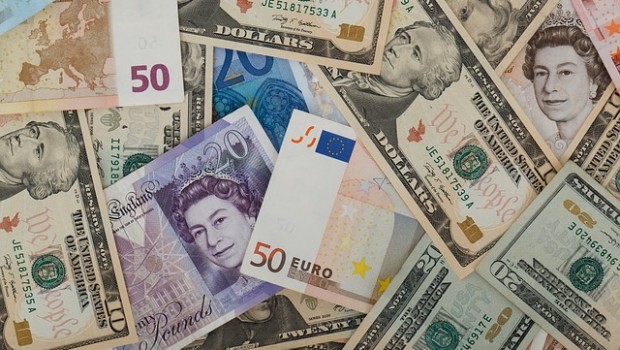 Solid oxide fuel cell (SOFC) technology company Ceres Power Holdings announced on Wednesday that Robert Bosch will increase its equity shareholding in Ceres from around 4% to about 18%.
The AIM-traded firm said the move was a "significant strategic step forward" in the partnership established in August 2018, and followed the successful collaboration on technology development and manufacturing in both the UK and Germany.
It said the increased shareholding would be achieved in two transactions, with the first being a subscription by Bosch for 11,888,070 new ordinary shares under the disapplication of pre-emption rights granted by Ceres' shareholders in December, representing around 7.7% of the firm's existing issued share capital.
The second transaction would consist of a reverse accelerated bookbuild conducted by Deutsche Bank, on behalf of Bosch, to purchase up to 13 million existing Ceres shares.
Bosch said it intended to proceed with the purchase subject to purchasing a minimum of 12.3 million shares, and under market soundings carried out before the release of the announcement, it had received irrevocable commitments from certain existing shareholders for that minimum number.
To the extent that the reverse accelerated bookbuild is oversubscribed, applications would be scaled back at the discretion of Bosch and Deutsche Bank.
Both the new shares being issued and the existing shares being purchased from existing shareholders were being effected at a price of 320p each, which is a premium of 29.5% to the three-month volume-weighted average price.
Ceres said that since signing a strategic agreement in August 2018, the two companies had successfully collaborated in the development of fuel-cell stacks for stationary power applications.
That had enabled Bosch to start initial low-volume production of pilot systems in late 2019 in Bamberg, Germany.
Bosch's increased stake in Ceres was intended to further support the collaboration towards potential future scale-up and mass manufacture of the Ceres 'SteelCell' product for multiple applications.
The Ceres board said it believed there was "significant" future value for shareholders in broadening the application of its technology, and further strengthening its relationship with Bosch.
It said it was "delighted" to have two commercial partners - Weichai and Bosch - as significant strategic investors, adding that the transaction was "in the best interests" of all existing shareholders.
The board also said it believed that the transaction further strengthened its relationship with Bosch, and also demonstrated its commitment to its partnership with Ceres.
Over the past 12 months, Ceres had strengthened its position as a "partner of choice" in SOFC technology for global original equipment manufacturers.
It said that, as a clean energy technology licensing business, it was "essential" that it remained at the forefront of developing new innovative products for its OEM customers.
The gross proceeds of £38.0m raised through the Bosch subscription, along with its existing cash balances, would allow the group to both consolidate its position as a leader in solid oxide fuel cell systems, expanding into high power applications, and also to diversify its technology into complementary areas which aligned with its core purpose of providing clean energy technology to address climate change, and improve air quality and help reduce emissions to net zero.
One promising additional application for Ceres' SOFC technology was solid oxide electrolysis - the process of reversing fuel cells to produce hydrogen and e-fuels from renewable energy.
The firm said early stage testing on the application of its technology as a solid oxide electrolyser (SOEC) had delivered "encouraging" results.
"Bosch strongly believes that the highly efficient fuel cell has an important role to play in energy systems' security of supply and flexibility," said Dr Christian Fischer, the member of the Bosch management board responsible for the energy and building technology business sector.
"Together with our development partner Ceres, Bosch has made good progress in the development of fuel cell stacks for stationary power applications.
"With this enlarged investment in Ceres, we intend to further strengthen our successful collaboration with our development partner Ceres."
Phil Caldwell, chief executive of Ceres, added that the company was "welcoming" the investment by Bosch, which he described as a further endorsement of its technology and the work done by its respective teams over the past year.
"Our successful partnership with some of the world's leading OEMs, including Bosch, has seen us develop fuel cell applications for home, commercial and heavy transportation applications and establish Ceres as one of the leaders in the fuel cell industry.
"This new investment will allow us to build upon this strong position and grow the business further into new areas which are needed for the energy transition such as electrolysis for hydrogen and synthetic e-fuels and developing higher power applications while also continuing to focus on the commercialisation of our core power systems."
At 1018 GMT, shares in Ceres Power Holdings were up 0.29% at 348p.