Borders & Southern Petroleum's efforts to secure funding fall short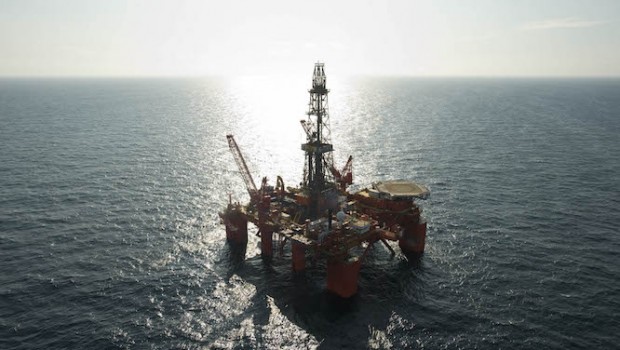 Borders & Southern Petroleum on Monday reported an increased loss as the oil and gas exploration company failed in its attempts to find partners for the next phase of its operations in the Falkland Islands.
The AIM traded company's loss before tax came in at $2.0m for 2018, up 65% compared to the year before, as finance income decreased from $542,000 to $29,000 and administrative expenses increased slightly from $1.7m to $1.8m due to marginally higher consultant fees.
B&S said its main objective for the year had been to secure partners to help fund the next phase of operations in the Falkland Islands but admitted that this process was taking longer than had been hoped for "for reasons largely outside our control, such as the wider oil & gas industry's reduced capital expenditure on offshore projects and on alternative geographical focus areas".
Consequently, the company has now brought in "a leading independent investment bank which specialises in oil and gas asset transactions" in order to assist with the farm-out process.
Howard Obee, chief executive of B&S, said: "The bank has reached out across the industry more widely than we have previously attempted and the response to date has been good. Data-rooms and technical sessions have been initiated, and these continue. Feedback about the sub-surface geology is always positive, so we are optimistic that we can secure the partners that we need. The farm-out will continue to be our main focus over the coming months."
B&S had cash and cash equivalents of $5.6m at the end of the year, down from $8.3m at the same point the year before, which it called a "stable financial position".
As well as looking to secure partners, the company said it has fine tuned its technical plans, which currently include the drilling of a vertical well on Darwin West, where it will aim to confirm resource estimates and reservoir deliverability, confirm the gas-water contact and test for a potential oil rim.
"The discovery of Darwin has provided a solid foundation for the company. An attractive portfolio of additional prospects will provide growth options. However, the board of directors recognises that our current prime objective must be to appraise, develop and monetise the discovery as quickly as possible, and to achieve that, we need to continue to focus on securing a partner and therefore development funding. We will continue to investigate all options to accelerate the achievement of that objective," said Obee.
Borders & Southern Petroleum's shares were up 0.19% at 2.10p at 1617 GMT.