Boohoo 'strongly refutes' ShadowFall allegations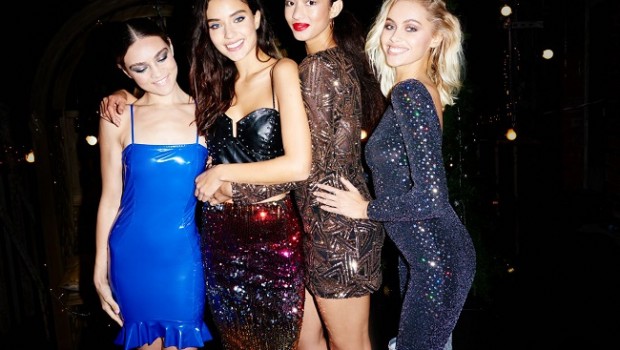 Boohoo hit back at ShadowFall on Wednesday after the short-seller issued a damning report accusing the company of misleading investors over cash flow and profits.
Although Boohoo did not actually name the research firm behind the note, shares in the fast fashion retailer sank on Tuesday after ShadowFall's 54-page research report suggested the retailer had overstated cash flow by more than £32m.
"In reporting £81.7m free cash flow in FY20, we believe that Boohoo has provided a misleading impression of its true FCF by £32.2m or by 65% against this true FCF figure," ShadowFall said. "In general, we believe that if management is unclear with how it reports cash generation to its equity holders (the key factor in determining its value), then we question if other important financial disclosures can be relied upon?"
ShadowFall said Boohoo doesn't appear to include any tax payment within its FCF, even though its own auditor guides that this should be included. It also argued that Boohoo includes in FCF all cash generated by PrettyLittleThing as though it were 100% wholly owned, when it actually owns a 66% stake. The remaining 34% interest is mostly owned by Umar Kamani, the son of Mahmud Kamani, who is chairman and co-founder of the company.
"By 2022, we calculate that Boohoo could be due to pay dividends of at least £77m to PLT's 34% non-controlling interest, aka the son of Boohoo's chairman," it said.
The short-seller also pointed out that in H120, Boohoo even began paying out some of this cash to PLT's NCI but still excluded this pay-out from its free cash flow.
Boohoo said on Wednesday that it "strongly refutes" the allegations made in the research note and insisted that its results contain "clear definitions" of cash flow.
It said international accounting standards require the group to fully consolidate its cash flows, and its treatment of this with respect to its subsidiary, PrettyLittleThing "reflects this conformance with accounting standards".
"The group strongly refutes any allegations of understating costs incurred by PLT, thereby overstating its profitability. All inter-company transactions are conducted on an arms' length basis," it said.
"The group operates a multi-brand strategy with the profitability of its more established brands such as boohoo and PLT being significantly ahead of the group's adjusted EBITDA margin of 10.2%; with that higher margin being reinvested into new opportunities and brands that the group has started or acquired in recent years such as boohooMAN, Nasty Gal, MissPap, Karen Millen and Coast."
Broker Peel Hunt said: "We see no issues with the disclosures raised concerning FCF or the profitability of PLT. boohoo group remains one of the sector's leading lights, following a brand acquisitive strategy.
"The accounting for PLT is in keeping with accounting convention and offers no surprises or concerns. That taxation isn't included with Boohoo's FCF definition isn't good practice, although we didn't notice as we have our own template with tax within FCF, as we're sure most investors/brokers will. To suggest that Boohoo might need to pay out £77m+ in dividends for PLT doesn't seem unreasonable. This is no 'shock & awe' note in the sense that these are all known factors and there are no accounting concerns raised here either, but it will bring PLT back up the agenda in terms of how investors should expect any transaction to be valued and funded."