Boohoo snaps up Debenhams brand in £55m deal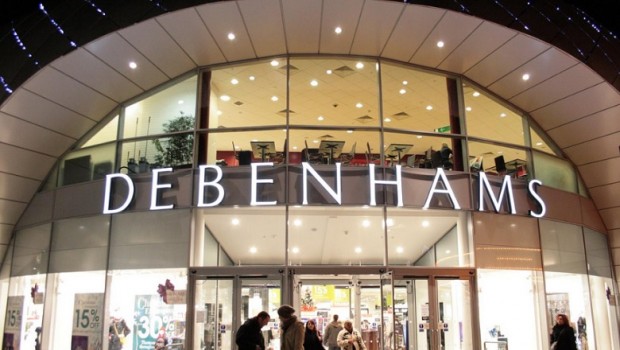 Online fashion retailer Boohoo is to acquire Debenhams in a "transformational" £55m deal, it was announced on Monday.
The deal includes the brand and website but does not include the retail estate.
Debenhams went into administration last month, hit hard by the latest round of lockdown restrictions, which shut non-essential shops. However, Debenhams has long been struggling with changing shopping habits and rising debt, and previous attempts to find a buyer have failed.
The 242-year-old department store chain still employs around 10,000 people and the administrators had already announced that a number of key stores, including the flagship store on London's Oxford Street, would not reopen.
Boohoo is understood to have long been interested in the retailer's substantial beauty business. The AIM-listed retailer said Debenhams' online platform had high brand awareness with around 300m website visits per year. In the year to 31 August 2020, the online business generated unaudited net revenues of around £400m, Boohoo said.
The deal is the latest in a string of acquisitions announced by Boohoo as it looks to expand beyond its core market of young female shoppers, with Oasis, Coast and Karen Millen all being acquired out of administration.
Boohoo's executive chairman Mahmud Kamani called the deal "transformational".
"Our ambition is to create the UK's largest marketplace," he said. "Our acquisition of the Debenhams brand is strategically significant as it represents a huge step which accelerates our ambition to be a leader, not just in ecommerce, but in new categories including beauty, sport and homeware."
Chief executive John Lyttle said: "We have developed a successful, multi-brand direct-to-consumer platform that continues to disrupt the markets that we operate in. The acquisition represents an exciting strategic opportunity to transform our target addressable market through the creation of an online marketplace that leverages Debenham's high awareness and traffic though the development of beauty and fashion partnerships connecting brands with customers."
Boohoo plans to relaunch on the Debenhams platform in the first quarter of its 2022 full-year, though it will continue to operate for an agreed period prior to that to allow for the winding down of Debenhams' operations.
The deal is being financed through existing cash resources, which stood at £386.9m as at 31 December.
Anubhav Malhotra, analyst at Liberum, said: "Debenhams had online net revenues of approximately £400m last year, of which around 50% came via the wholesale model, 25% via marketplace and 25% via its own brands.
"Boohoo entry into the marketplace model is an unexpected occurrence. While there are clear advantages of the acquisition in getting access to a large database of customers and an established online platform for only £55m, the marketplace model requires a very different skillset, cost structure and IT investment, which is not what Boohoo specialises in.
"Debenhams is also not a platform where Boohoo's current customers would go for buying boohoo brands, and so the cross sell opportunity would be limited.
"But marketplace is an attractive business model, with limited capital at risk, and if done well could bring in strong returns."
As at 1200 GMT, shares in Boohoo were ahead 4% at 345.87p.