Bank of Georgia income falls amid Covid crisis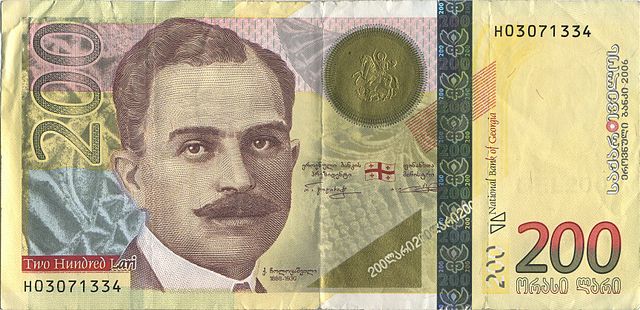 Bank of Georgia reported a 1.8% fall in operating income in its final results on Thursday, to GEL 1.09bn (£0.23bn).
The FTSE 250 company said its profit before tax was 44.7% lower for the year ended 31 December, at GEL 316.5m, as its adjusted profit slid 42.6% to GEL 294.94m.
Due to one-off termination costs of its former chief executive officer and executive management, its total profit for the year came in at GEL 295m, which was down 41% year-on-year.
The company noted that Georgia's economy contracted by an estimated 6.5% year-on-year in the fourth quarter, on the back of the new restrictions introduced following the emergence of a second wave of the Covid-19 cases in the autumn.
Its net interest margin was down 100 basis points year-on-year for 2020, which the board said largely reflected the decline in retail lending activity on the back of the economic slowdown, and high levels of liquidity.
As at 31 December, the bank's liquidity coverage ratio stood at 138.6% and net stable funding ratio at 137.5%, compared to the 100% minimum required level.
The bank said it maintained "substantial" excess liquidity in 2020, primarily for the repayment of local currency bonds in June, and for risk mitigation purposes on the back of the ongoing Covid-19 crisis, as outflow of customer funds was possible at the early stage of the pandemic outbreak, although that did not materialise.
Client deposit balances continued to grow "strongly", despite two rounds of decreases of interest rates on foreign currency-denominated customer deposits in the second half.
"We have continued to focus on developing our digital platforms, and added new innovative features to mBank in 2020, including peer-to-peer payments, and bill split and money request functionalities, among others," said chief executive officer Archil Gachechiladze.
"We saw a remarkable 39.7% increase in the number of active mBank users in 2020, with more than a third using it on a daily basis.
"The number of mBank transactions was up 74.0%, and the volume of transactions almost doubled year-on-year in 2020."
Gachechiladze said that, with the company's "market leading" payments franchise and the popularity of its financial mobile app, combined with its focus on customer satisfaction and employee empowerment, it had laid a "robust groundwork" for the future.
"Our two clear medium-term strategic targets remain unchanged - achieve at least 20% return on average equity and deliver around 15% growth of the loan book.
"These results are consistent with the targets notwithstanding the adverse impact of the pandemic second-wave.
"Bank of Georgia Group remains extremely resilient, with a robust balance sheet and capital position, and we continue to make significant progress with our digital transformation."
Gachechiladze said the company was expecting Georgia to return to economic growth in 2021, adding that the bank was "very well-positioned" to both contribute to and benefit from that.
At 0908 GMT, shares in Bank of Georgia Group were down 0.76% at 1,042p.