Alpha FM maintains confidence after year of strong growth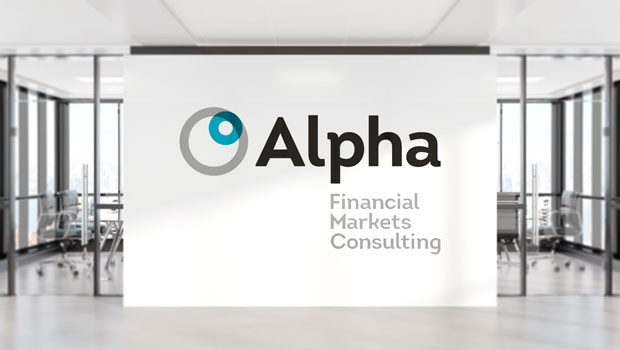 Alpha Financial Markets Consulting reported a 61.1% improvement in revenue and net fee income in its audited results on Thursday, to £158.0m and £157.8m respectively, or 31.3% on an organic basis.
The AIM-traded consultancy said its gross profit increased 70.4% for the 12 months ended 31 March, to £59.4m, while adjusted EBITDA expanded 56% to £33.9m.
Its adjusted profit before tax reached £31.8m, up from £19.6m a year earlier, while adjusted earnings per share were 43.9% firmer at 21.46p.
On a statutory basis, profit before tax increased to £14.9m from £9m, and basic earnings per share rose to 7.69p from 5.75p.
Alpha FM said it had a "robust" balance sheet, with a net cash balance at year-end on 31 March of £63.5m, up from £34m at the end of the 2021 financial year.
The board described "strong" adjusted cash conversion of 112%, up from 111%, with adjusted cash generated from operating activities rising to £36m from £22.3m.
It recommended a final dividend of 7.5p per share, rising from the 4.85p distribution it made at the end of the last fiscal year.
Looking ahead, Alpha FM said it was continuing its focus on growing through geographic expansion in all regions, particularly in North America, as well as "extending the depth and range" of client segment and service line offerings.
The board said that, while it was mindful of the macroeconomic backdrop - particularly inflationary pressures - the strong momentum it experienced in the 2022 period had continued into the new year.
With a strong pipeline of potential new business and the structural tailwinds that underpin demand for its services remaining robust, the directors said the company was "well-positioned" to balance the risks of those pressures and deliver attractive growth and margins.
"This past financial year has been the most successful in Alpha's history and we experienced strong growth in every part of Alpha's consulting business," said global chief executive officer Euan Fraser.
"It is the result of a tremendous team effort and I am extremely thankful to all our employees across the globe who have worked tirelessly to deliver exceptional service to our clients."
Fraser noted that the company had welcomed 123 new colleagues with the successful acquisition of Lionpoint, giving it an "enviable position" in the growing alternatives sector.
"The value of our specialist expertise is well recognised and the benefits of this are increasing as we scale and extend our competitive challenge."
At 1139 BST, shares in Alpha Financial Markets Consulting were up 3.72% at 362p.
Reporting by Josh White at Sharecast.com.