Ad tech firm Tremor flags record first quarter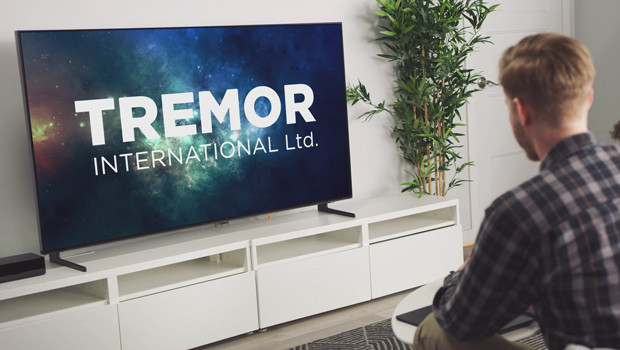 Advertising technology company Tremor International reported a record first quarter financial performance on Tuesday, with a 13% year-on-year rise in its measure of 'contribution excluding traffic acquisition costs' (ex-TAC), to $71m (£56.9m).
The AIM-traded firm said adjusted EBITDA was ahead 22% year-on-year for the three months ended 31 March, to $33.6m.
Its adjusted EBITDA margin was 42% on a reported revenue basis in the period, and 47% on a contribution ex-TAC basis, while the board described a "healthy" balance sheet, supported by a $370.8m net cash position at quarter end.
Tremor said connected television (CTV) spending grew 21% in the first quarter to $46.2m, while video revenue continued to represent the "overwhelming majority" of total contribution ex-TAC, at about 80%.
"I am pleased to report that our end-to-end technology and data-driven business platform, focused on CTV and video, delivered record first quarter revenue and adjusted EBITDA, as well as increased customer adoption," said chief executive officer Ofer Druker.
"We achieved this strong performance during the seasonally softest quarter for ad tech, despite challenges associated with supply chain constraints, inflation, and the war in Ukraine.
"Our diverse product portfolio serves as a competitive advantage as it provides resilience across our model, enabling Tremor to maximise revenue opportunities, and served as a catalyst that drove contribution ex-TAC growth of 13% in the first quarter."
Druker said key to that growth was an increase in customer spend on CTV services, which increased 21% year-over-year, while the firm continued to experience year-on-year adoption within its self-service offerings, and saw "strong demand" for its performance offerings.
"Our efficient operating model enables a healthy balance sheet, significant operating leverage, strong free cash flow conversion, and robust profitability as evidenced by our 47% adjusted EBITDA margin on a contribution ex-TAC basis, which we believe to be best-in-class for the industry.
"These strong fundamentals are particularly crucial and beneficial during challenging macro environments and position us well to continue investing in technology, sales, and marketing to drive additional organic growth, continue repurchasing shares, and continue evaluating potential strategic merger and acquisition opportunities in a market where valuations and premiums have decreased, to deliver material long-term value to our shareholders."
At 1222 BST, shares in Tremor International were up 3.49% at 462p.