TruFin reports solid progress across its portfolio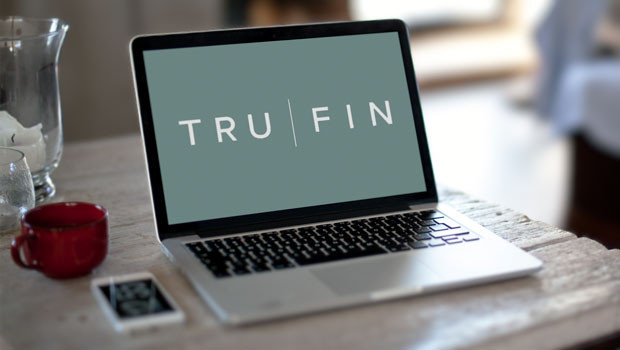 Financial technology investor TruFin announced in an update on Friday that its Satago Financial Solutions investment had delivered the trial phase of its fully-digitised end-to-end invoice finance solution with Lloyds Banking Group.
The AIM-traded firm said Lloyds was now testing the digitised proposition ahead of customer onboarding.
It also updated the market on its trading in 2022, reporting that revenues for the year were expected to be at least £16m, representing year-on-year growth of more than 22%.
The rise was driven by revenue growth of more than 350% at Satago and over 25% growth at Oxygen Finance Group.
TruFin said its adjusted loss before tax was expected to be in line with market expectations at no more than £8.1m.
The board said Oxygen continued to make "considerable progress", and expected revenue to be no less than £5.3m and EBITDA to more than double to at least £1.1m.
Oxygen made its first dividend payment of £0.25m to TruFin in December.
"Oxygen dominates its niche markets and is becoming increasingly attractive to a growing pool of potential acquirers - as demonstrated by the recent unsolicited indicative offer which the board of TruFin rejected, as announced on 22 December," the directors said in their statement.
Satago's revenues, meanwhile, increased more than 350% to at least £2.1m.
The company said the growth was driven by Satago's successful pivot towards 'lending-as-a-service', which, combined with its targeted proprietary lending book, made it "increasingly attractive" to other commercial partners.
"Satago's focus is to deliver on significant contracts signed in 2022, and to win new customers from an exciting pipeline of opportunities."
Elsewhere, Playstack launched two "critically acclaimed" games in 2022 - The Entropy Centre and The Case of the Golden Idol.
It also successfully integrated Magic Fuel following its acquisition in June, and delivered on key contract milestones for its technology platform partner.
Revenues for the division were expected to be at least £6.2m, while 2023 was set to be "key" for Playstack, with the board reporting that several landmark game launches were planned.
Finally, TruFin said Vertus Capital was continuing to perform well, with no credit losses incurred to date and an increasing pipeline of opportunities.
Vertus recorded its second full year of profitability, with profit before tax of at least £0.2m.
Despite two early repayments, its loan book grew more than 38% to £21.4m, while new loan facilities grew "very strongly", up 80%.
Revenue expanded 57% to £2.2m, and the company said Vertus' "unique position" in the market ensured it was "well-positioned" to achieve another full year of profitable growth in 2023.
"Despite a tough macroeconomic backdrop, 2022 was another year of significant progress for TruFin," said chief executive officer James van den Bergh.
"Numerous internal records at Oxygen culminated in their inaugural dividend to TruFin - highlighting their position as a financially independent subsidiary.
"Satago's two partnerships with FTSE 100 companies were particularly pleasing to conclude and with revenue growth of more than 350% the direction of travel is clear."
Van den Bergh said Playstack's acquisition of Magic Fuel and its growing portfolio of opportunities should allow 2023 to be a transition year, whilst Vertus achieved its second full year of profitable growth.
"The board is confident that there is scope for significant value creation for our shareholders and we look forward to updating them on progress in the coming months."
At 1201 GMT, shares in TruFin were down 6.86% at 57.75p.
Reporting by Josh White for Sharecast.com.