Supply chain issues could dampen year-end for Zotefoams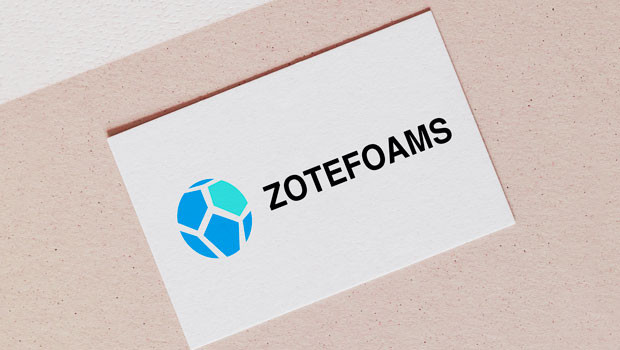 Cellular materials technology company Zotefoams updated the market on its trading on Friday, reporting potential sales slightly ahead of current expectations, although it was facing some supply chain difficulties.
The London-listed firm said since its last update in early November it had seen continued commercial progress, with 2021 revenues shipped to-date of about £95m.
It said its residual orderbook for 2021 supported potential sales of around £101m for the year, slightly ahead of current market consensus expectations.
However, in recent weeks the group had encountered some specific supply chain issues which had temporarily delayed the inbound supply of product, primarily at its UK facility.
Those issues had been "substantially" resolved, but the delays experienced would have an impact on the timing of shipments either side of the year end.
Zotefoams said it currently expected that £1m of 2021 orders would now be shipped in 2022, but warned there was a risk that up to a further £3m of orders might similarly be delayed until 2022, given a volatile logistics backdrop.
The drop-through margin on the products was within a range of 50% to 75%.
Overall, the group said it was managing a "challenging" supply chain backdrop effectively, in support of continued demand recovery.
It said it had experienced some short-notice cost surcharges from energy-intensive suppliers, which had increased costs in the final quarter.
Absent the shipping delays, those costs were expected to have been offset in the full year to 31 December by a stronger-than-expected sales performance, with pricing adjustments to be made in 2022.
"It is encouraging to see good organic revenue growth and we have actively engaged with customers to secure price increases in 2021 and have also agreed further price increases effective early in 2022," said group chief executive officer David Stirling.
"This does, however, remain a challenging environment for many businesses, dealing with inflationary pressures, supply chain challenges and uncertainty."
Stirling said it was disappointing that, given how close the company was to the year-end, the supply chain issue would impact 2021 shipments.
"However, these orders will be delivered early in the new year and the strong commercial momentum we have seen through 2021 positions the group very well for further progress in 2022 and beyond."
At 0947 GMT, shares in Zotefoams were down 6.99% at 386p.