Shoe Zone interim losses widen; 20 stores to shut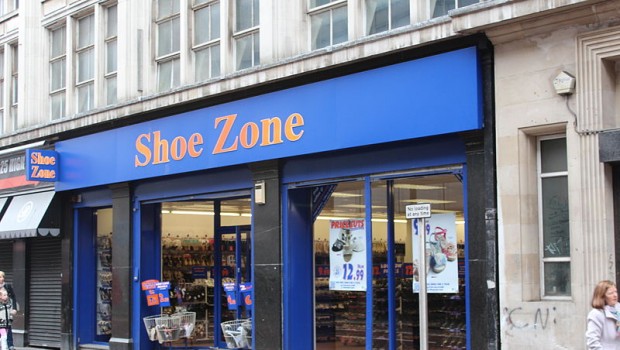 Shoe Zone reported a widening of its interim losses on Tuesday as revenue fell, partly due to the Covid-19 pandemic, and the value shoe retailer said it will shut 20 of its stores and cut some head office jobs.
In the six months to 4 April, statutory pre-tax losses widened to £2.5m from £1m in the first half of last year as revenue edged down to £68.9m from £73m. Shoe Zone said the drop in profit and revenue reflects the early impact of Covid-19.
"During the period we experienced both disruption in the supply chain and a fall in consumer spending in March resulting in the subsequent closure of retail stores from the 24th March 2020," it said, adding that in the five months to February revenue was up 2.6% year-on-year.
On the upside, however, the company said that its online sales have been strong since the lowdown, driven by a "very aggressive" Buy One Get One Free (BOGOF) promotion on all stock "to generate cash as quickly as possible".
"Although this has been now been amended to BOGOF on selected lines only it continues to have a significant impact on ongoing digital gross margin levels," it said.
Shoe Zone said that while it has taken all measures possible to ensure it survives the Covid crisis, the impact is likely to continue to be felt for several years. As a result and following an extensive review of its store portfolio, it has closed an additional 20 stores during lockdown.
"The group has also taken immediate action to reduce costs at Head Office and pause all areas of discretionary spend. Negotiations with landlords have also been accelerated and supplier orders reduced, cancelled or deferred as far as possible."
At 0910 BST, the shares were down 3.7% at 84.30p.