Shareholders in Bonhill Group told of 'significant change' in recent months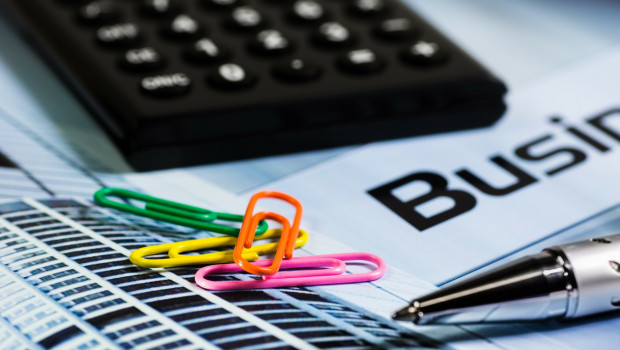 Investors in Bonhill Group were told of how the media form had undergone a period of "significant change" in recent months on Tuesday morning, as they gathered for the firm's annual general meeting.
The AIM-traded company said its management team was now "successfully executing" its states business strategy to create a B2B media company of scale.
"We are pleased to report that the business is progressing extremely well and current trading is in line with the board's expectations," said non-executive chairman Neil Sachdev.
He noted that the company had recently announced the completion of its "transformational" acquisition of InvestmentNews for a total consideration of $27.1m.
"InvestmentNews is one of the best known and market leading B2B media brands supporting the financial adviser and wealth manager community in the US, and the acquisition is highly complementary to all three pillars of the company's corporate strategy.
"I am very pleased to report that the integration process has begun well and we see great opportunities to grow InvestmentNews, with a particular focus on opportunities in the live events, and data and insight areas of the business."
Sachdev said the board was also "delighted" to announce that InvestmentNews was premiering its first documentary, 'Making an Impact' at the United Nations on Tuesday.
He said the production, sponsored by Vanderbilt Financial Group, highlighted efforts by several companies that were focused on delivering both socially responsible and purpose-driven results and returns.
"The goal of the documentary is to illustrate how these types of companies are influencing positive change in their communities - at the same time that they are also producing impactful results and success for their businesses.
"The project illustrates InvestmentNews' focus on expanding its storytelling capabilities through multimedia and diverse channels, along with its commitment to educating, informing and advancing its own community of financial advisers.
"On Thursday, InvestmentNews is hosting its third Women Adviser Summit of 2018 in Denver, Colorado, following on from the successful format held in Boston and Chicago."
That would be a new city for the Women Adviser Summit, Sachdev explained, and the fourth workshop would be held in San Francisco in October.
He said those successful workshops, now in their fourth year, set out to develop the professional female financial adviser, with additional cities to be launched in other locations in the coming year.
"The UK business also continues to flourish, and the live events sector in particular has been a major contributor of revenue, attracting over 2,000 people and reaching 10.6 million people on social media.
"Our move into diversity has been particularly successful with the flagship Women in IT event held earlier this year attracting over 1,000 delegates, making it one of the group's most successful events ever.
"We are due to host Women in IT events in both Ireland and Silicon Valley in November 2018 and in Singapore in May 2019."
The company would continue to develop its live events portfolio, expand its geographical footprint, connect its audiences internationally and "harness the power" of its communities to create value for shareholders, Sachdev said.
In order to achieve that, he said it needed a "strong and efficient" technology platform, and investment in that area had already begun.
"I am also pleased to report that the company has recently received advance assurance from HMRC that the EIS placing shares and the excess EIS shares are regarded as 'eligible shares' for the purposes of EIS.
"We continue to seek strategic and earnings enhancing acquisition opportunities.
"We look forward to updating shareholders at the time of release of our interim results in late November."