Petrofac secures largest ever framework agreement, shares surge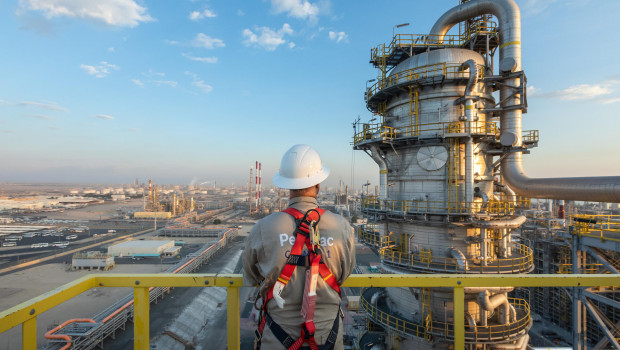 Petrofac shares rocketed on Thursday after it said that it and Hitachi Energy had been awarded a €13bn framework agreement by Dutch-German electricity grid operator TenneT.
The agreement, which is the largest in Petrofac's history, covers six projects. Each project comprises the engineering, procurement, construction and installation (EPCI) of an offshore high voltage direct current (HVDC) transmission station, onshore converter station and associated infrastructure.
The framework agreement was awarded as part of TenneT's 2 gigawatt high voltage direct current offshore wind programme.
Petrofac said each project will be executed under a standalone contract valued at more than €2bn, split approximately equally between its and Hitachi Energy's scopes.
Chief executive Sami Iskander said: "Today's announcement represents an exciting next step in Petrofac and Hitachi Energy's collaboration. We have already secured key resource and the yard capacity required to expedite the first two projects in TenneT's ground-breaking programme.
"By combining Petrofac's industry-leading EPCI expertise and Hitachi Energy's well proven technology, we look forward to supporting TenneT to connect larger, more effective wind farms to deliver affordable clean energy for millions of European homes."
At 0810 BST, Petrofac shares were up 54.9% at 75.99p.
Derren Nathan, head of equity research at Hargreaves Lansdown, said: "We are impressed by Petrofac's continuing move into New Energy with oil-field services having underperformed of late. How the financial spoils are divided remain to be seen, and we would like to see more details on contract margin which has been an issue in recent times.
"Nonetheless today's news should bring some cheer to shareholders who have seen the share price halve over the last six months."