Octopus Renewables agrees to buy 51pc of Scottish wind farm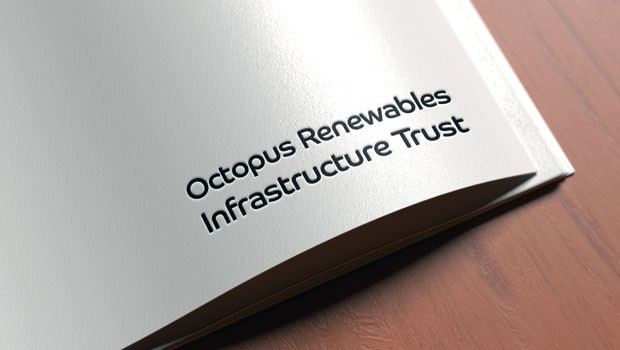 Octopus Renewables Infrastructure Trust has agreed to acquire a 51% interest in the Crossdykes Onshore Wind Farm, it announced on Friday, with the remaining 49% being acquired by another Octopus-managed fund.
The London-listed investor said Crossdykes, in southern Scotland, was developed by Muirhall Energy and had been in operation since June last year.
It is "amongst the largest" unsubsidised wind farms in operation in the UK, with a total installed capacity of 48MW, made up of 10 Nordex turbines each of 4.8MW.
The wind farm currently benefits from fixed pricing through its power purchase agreement until March 2025.
Completion of the acquisition was expected in the autumn, subject to regulatory approvals.
On completion, ORIT said its operational portfolio would have a capacity of 608MW excluding conditional acquisitions, with three assets currently under construction expected to achieve operational status between the third quarter of 2022 and the end of the second quarter of 2023.
Crossdykes would represent around 5% of the portfolio on a gross asset value basis.
Alongside the acquisition, the firm said it had extended its revolving credit facility by using its accordion, bringing the total committed facility to £246m.
ORIT's increased facility, which was entered into under the same terms of the existing facility, would be used for the investment into Crossdykes, as well as other near-term pipeline opportunities.
"This significant investment into one of the largest unsubsidised wind farms in the UK adds a substantial operational asset to our portfolio," said chairman Phil Austin.
"Once completed, this will be ORIT's 12th acquisition since initial public offering, with the portfolio now comprising 35 assets, highlighting the ability of our investment manager to build a high-quality portfolio of renewable energy assets, which in turn is critical to the UK's target of becoming net-zero by 2050."
At 1305 BST, shares in Octopus Renewables Infrastructure Trust were up 0.71% at 113p.
Reporting by Josh White at Sharecast.com.