Greencoat Renewables reports solid first-half performance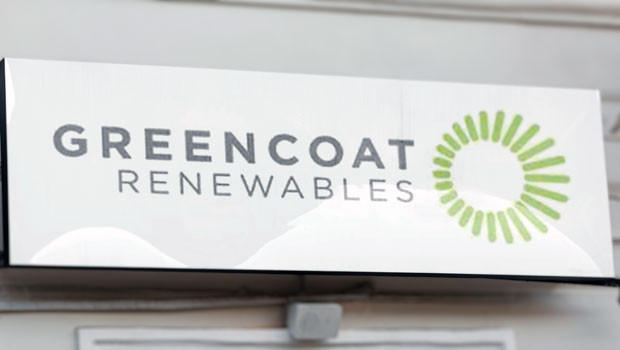 Greencoat Renewables reported a significant increase in electricity generation and net cash generation for its first half on Monday.
The AIM-traded firm said that, in the six months ended 30 June, it generated 1,489 GWh of electricity - a substantial rise from the 1,127 GWh produced in the first half of 2022.
That growth in electricity generation also reflected positively on the company's financials, with net cash generation of €125.5m, up from €92.1m during the same timeframe in the prior year.
As a result, the company declared dividends of 3.21 euro cents per share for the period.
A highlight of the company's first-half performance was its gross dividend cover, which stood at 3.5 times, compared to the 3.0 times recorded a year earlier.
The growth trajectory of Greencoat Renewables was also evident in its aggressive acquisition strategy, as it completed three acquisitions amounting to €275.5m.
With the acquisitions, Greencoat Renewables now boasted a diversified portfolio of 38 renewable generation and storage assets spread across six European countries.
The company's commitment to expanding its capacity was also evident, with a recorded total capacity of 1.32GW, up from 1.03GW in the first six months of 2022.
Alongside those achievements, the firm's aggregate group debt stood at €1.15bn, 47% of its gross asset value (GAV).
"I am pleased to confirm another successful period for the company, evidenced by continued strong cash generation, increased dividend cover and acquisitive growth," said non-executive chairman Ronan Murphy.
"We deployed a total of €275.5m in the period, acquiring three new assets, which increased our portfolio generation capacity to 1.32GW across six European countries.
"The expansion of the portfolio demonstrates our ability to selectively deploy capital into strategic locations that provide value accretive opportunities for revenue diversification and long-term growth."
Murphy said that as Europe pursued greater energy independence with net zero targets, the opportunity and investment case for renewables remained strong.
"Given our depth of experience and approach to active asset management, we are well-positioned to play a leading role in enabling this energy transition."
At 1021 BST, shares in Greencoat Renewables were up 2.56% at 1p.
Reporting by Josh White for Sharecast.com.