Fusion Antibodies soars on Covid-19 test progress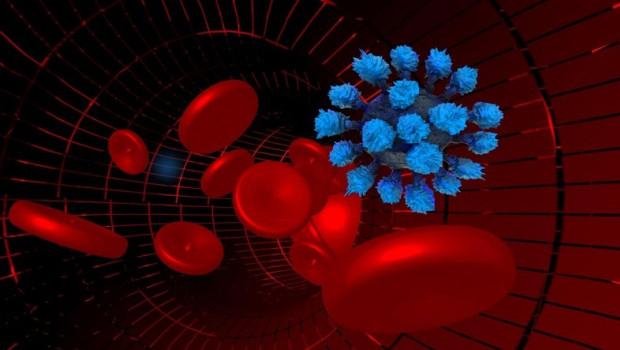 Fusion Antibodies shares soared after the antibody specialist said it had made progress on developing coronavirus antigen tests.
The company said it had advanced its efforts to design and validate coronavirus spike proteins. The antigens have been tested by external partners against patient blood samples and have 100% correlation with results from a leading certified benchmark test, Fusion said.
Fusion said it was able to express high-purity antigens on a commercial scale to develop diagnostic tests and was offering them on a commercial basis to companies and researchers worldwide. Unlike existing tests, Fusion's antigens can detect recent past infections and determine levels of neutralising antibodies to Covid-19, it said.
The company's shares rose more than 50% soon after the statement and were up 41% to 130p at 10:00 BST.
Fusion's product could be invaluable for modelling the disease and public health policy by helping determine transmission and fatality rates, the company said.
Richard Buick, chief technology officer at Fusion, said: "We are using these high-quality antigens to pan our human antibody library for Sard-CoV-2 neutralising antibodies, and we are delighted to now be able to make these antigens available to companies and researchers around the world to test, track and trace this disease."