Finsbury Food interim profits dented by lockdown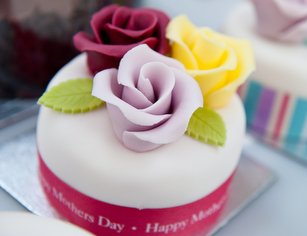 Speciality cake maker Finsbury Food posted a drop in interim profit on Monday as revenues were dented by the Covid-19 pandemic.
In the six months to 26 December 2020, pre-tax profit fell 16.1% to £7.4m on revenue of £152.9m, down 4.1% on the same period a year ago.
Group earnings before interest, tax, depreciation and amortisation declined by 9.8% to £13.1m.
Revenue in the UK bakery division fell 4.7% to £134.6m, largely due to weakness in UK foodservice, which Finsbury said continues to be impacted by government restrictions. This was partially offset by a strong retail channel performance.
Chief executive John Duffy said: "The first half was a period in which Finsbury again demonstrated its resilience and ability to manage and adapt to the effects of the pandemic. Through careful management of resources, anticipating and responding quickly and effectively to changes in consumer demand, and maximising the benefits of operational initiatives both new and historical, we were able to deliver a robust performance.
"Retail performed very well and was up versus a strong corresponding six-month period in 2019, and while the trajectory of an overall recovery continues to be tempered by the adverse impact of tighter government restrictions on foodservice, we are confident the division will bounce back when trading conditions normalise, particularly when the public sector reopens."
Duffy struck an upbeat note on the medium-term outlook, pointing to a combination of progress in the vaccine rollout and the avoidance of a 'no deal' Brexit.