Finsbury Food FY profit rises after strong second half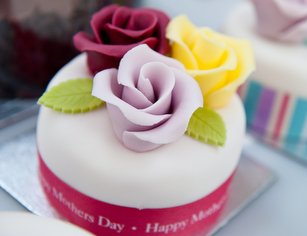 Speciality bakery group Finsbury Food reported a jump in full-year profit and revenue on Monday and said it was reinstating its dividend after a strong second-half performance.
In the year to 26 June, adjusted pre-tax profit rose 10.2% from the same period a year ago to £15.1m on revenue of £313.3m, up from £306.3m. Adjusted earnings before interest, tax, depreciation and amortisation grew 2.5% to £26.9m.
The company hailed an "extremely positive" second half performance, with revenues up 9.1% against the corresponding period in the prior year.
Given uncertainty at the outset of the pandemic, Finsbury's board had decided to withdraw the interim dividend and to not propose a final dividend. However, the company said on Monday that it is now recommending a full-year dividend of 2.4p a share for the year.
Chief executive officer John Duffy said: "It was incredibly pleasing to deliver such a robust financial performance with year-on-year revenue growth and a total sales figure almost at pre-pandemic levels, despite having to navigate such challenging circumstances over the period.
"Whilst we are likely to face persistent challenges around inflation and skilled labour and driver shortages, our long-term growth ambitions remain unchanged. We are committed to making Finsbury an even more efficient and joined-up business, focused on driving synergies and scale benefits across the group."