House price growth falls to six-year low - survey
Age of house prices growing faster than incomes 'well and truly over'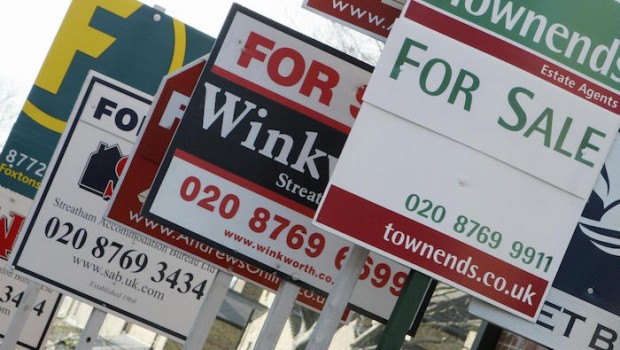 House prices dropped much more than expected last month, with annual growth falling to a six-year low as political and economic uncertainty ramped up.
Compared to the month before, house prices fell 1.4% in November, according to research from lender Halifax, while the market had been expecting a 0.2% increase.
Annual price growth in November limped to 0.3%, the lowest level since the end of 2012, down from the 1.5% growth seen in October and well below the 1.0% consensus forecast.
"While this is the lowest rate of growth in six years, it remains within our forecast range of 0% to 3% for 2018," said Halifax managing director Russell Galley.
Alongside historically low mortgage rates, he said the relatively limited supply of new and existing properties for sale continued to sustain house prices nationally.
This was being undermined by a reduced supply of bank credit, as the Bank of England's latest credit conditions survey indicated that uncertainty about Brexit has made banks more cautious about lending, with the net balance of lenders intending to reduce the supply of secured credit in final quarter being the largest since the financial crisis.
Economist Samuel Tombs at Pantheon Macroeconomics said heightened political uncertainty was largely to blame for the slowdown in year-over-year growth, as the labour market was strong and mortgage rates have risen only fractionally since the start of the year, with the government's Help to Buy scheme still subsidising many new home purchases.
As well as the bank's caution shown in the credit conditions survey, he cited the decline in consumers' confidence as shown in surveys this week from Barclays and last week from GfK, showing households are less willing to take on high LTI mortgages.
"With political uncertainty only set to escalate when parliament rejects the Prime Minister's Brexit deal next week, the housing market will remain in the doldrums over the coming months," Tombs said. "But even if, as we expect, a Brexit deal is signed off at the eleventh hour, extending the economic status quo for up to four years, house price growth likely will remain sluggish, as the MPC will start to raise Bank Rate at a faster rate.
"The period of house prices growing at a faster rate than incomes is well and truly over."
Capital Economics was almost as pessimistic. "With house prices set to stay very high relative to incomes and interest rates rising, we expect house price growth to stay sluggish over the next two years."
Another survey released on Friday was more optimistic about overall house price growth, with Rightmove predicting the national average asking price of property coming to market will remain flat at 0% in 2019.