US close: Wall Street sees record highs as trade optimism grows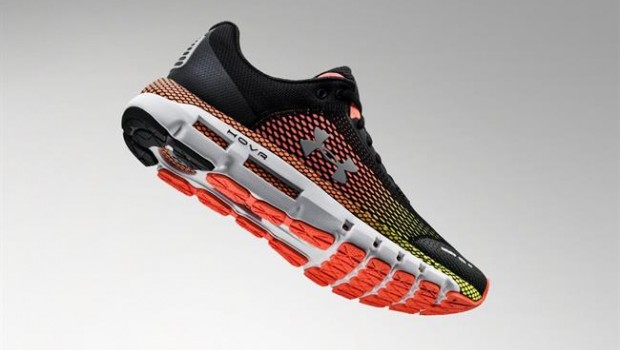 All three of Wall Street's main market gauges hit fresh record highs on Monday, as investors grew increasingly optimistic that a trade deal will be struck between the US and China.
The Dow Jones Industrial Average closed up 0.42% at 27,462.11, the S&P 500 added 0.37% to 3,078.27, and the Nasdaq Composite ended its session 0.56$ firmer at 8,433.20.
Investor mood was elevated early on, after US Commerce Secretary Wilbur Ross said on Sunday that licenses for US companies to do business with Huawei Technologies would be coming "very shortly".
In an interview with Bloomberg TV in Bangkok, Ross also made some positive noises about the possibility of an agreement being reached this month.
"We're in good shape, we're making good progress, and there's no natural reason why it couldn't be," he said.
"But whether it will slip a little bit, who knows. It's always possible."
Oanda analyst Craig Erlam said the US jobs report on Friday was the "icing on the cake" of a week that delivered a third consecutive interest rate cut, as well as encouraging statements on the first phase trade agreement between the world's two largest economies.
"Of course, we've had plenty of warm words before that have delivered very little but things seem to finally be moving."
Adding to the cheer, Ross also said that Washington was in talks with European and Japanese carmakers and that tariffs on auto imports from the European Union and Japan might not be needed after all.
"Our hope is that the negotiations we've been having with individual companies about their capital investment plans will bear enough fruit that it may not be necessary to put the 232 fully into effect, may not even be necessary to put it partly in effect."
On the corporate front, Wright Medical shares surged 31.94% after the company agreed to be bought by Stryker for $4.0bn.
Shares of McDonald's, on the other hand, were down 2.72% as the fast food chain sacked chief executive Steve Easterbook after it was revealed that he had a relationship with an employee.
Under Armour was also heavily sold, plunging 18.92% on the back of news that the company is facing an investigation over its accounting practices.
Dow Jones - Risers
Chevron Corp. (CVX) $121.57 4.61%
Walgreens Boots Alliance, Inc. (WBA) $59.65 3.96%
Exxon Mobil Corp. (XOM) $71.67 2.97%
3M Co. (MMM) $174.87 2.83%
Intel Corp. (INTC) $57.61 1.95%
Boeing Co. (BA) $351.07 1.71%
Caterpillar Inc. (CAT) $146.92 1.68%
Goldman Sachs Group Inc. (GS) $219.87 1.14%
Cisco Systems Inc. (CSCO) $47.48 0.96%
JP Morgan Chase & Co. (JPM) $128.82 0.80%
Dow Jones - Fallers
Procter & Gamble Co. (PG) $119.08 -3.88%
McDonald's Corp. (MCD) $188.66 -2.72%
Coca-Cola Co. (KO) $53.14 -1.41%
Merck & Co. Inc. (MRK) $83.90 -1.22%
Visa Inc. (V) $178.99 -1.09%
Home Depot Inc. (HD) $234.92 -1.02%
Pfizer Inc. (PFE) $38.04 -0.94%
Verizon Communications Inc. (VZ) $59.87 -0.83%
Johnson & Johnson (JNJ) $130.23 -0.74%
Travelers Company Inc. (TRV) $130.20 -0.40%
S&P 500 - Risers
Cimarex Energy Co (XEC) $47.10 7.03%
Pioneer Natural Resources Co. (PXD) $136.06 6.66%
Devon Energy Corp. (DVN) $22.58 6.61%
Noble Energy Inc. (NBL) $21.33 6.49%
FedEx Corp. (FDX) $164.83 5.32%
General Electric Co. (GE) $10.93 5.30%
Schlumberger Ltd. (SLB) $36.24 5.23%
Albemarle Corp. (ALB) $67.70 4.98%
Halliburton Co. (HAL) $21.07 4.88%
Affiliated Mgrs Group (AMG) $86.12 4.81%
S&P 500 - Fallers
Under Armour Inc. Class A (UAA) $17.14 -18.92%
Under Armour, Inc. (UA) $15.52 -18.35%
PulteGroup Inc. (PHM) $38.15 -4.70%
Motorola Solutions Inc (MSI) $160.59 -4.16%
D. R. Horton Inc. (DHI) $51.15 -4.03%
Procter & Gamble Co. (PG) $119.08 -3.88%
Stryker Corp. (SYK) $205.17 -3.57%
Welltower Inc (WELL) $86.89 -3.49%
Verisk Analytics Inc. (VRSK) $140.30 -3.48%
Equinix, Inc. (EQIX) $542.93 -3.39%
Nasdaq 100 - Risers
NetEase Inc. Ads (NTES) $307.72 6.28%
JD.com, Inc. (JD) $33.12 5.18%
Baidu Inc. (BIDU) $109.62 4.76%
Xilinx Inc. (XLNX) $96.64 4.24%
Walgreens Boots Alliance, Inc. (WBA) $59.65 3.96%
Nvidia Corp. (NVDA) $210.50 3.90%
Henry Schein Inc. (HSIC) $65.73 3.84%
Ctrip.Com International Ltd. Ads (CTRP) $34.93 3.37%
Electronic Arts Inc. (EA) $98.15 2.99%
Microchip Technology Inc. (MCHP) $99.78 2.88%
Nasdaq 100 - Fallers
Verisk Analytics Inc. (VRSK) $140.30 -3.48%
Paypal Holdings Inc (PYPL) $102.81 -2.07%
Biogen Inc (BIIB) $293.43 -1.93%
Comcast Corp. (CMCSA) $43.89 -1.92%
Expedia Group Inc. (EXPE) $135.20 -1.89%
T-Mobile Us, Inc. (TMUS) $80.92 -1.88%
Amgen Inc. (AMGN) $214.41 -1.62%
Fiserv Inc. (FISV) $105.29 -1.46%
Booking Holdings Inc. (BKNG) $2,007.68 -1.20%
Starbucks Corp. (SBUX) $82.37 -1.01%