US close: Stocks manage small gains as Writers Guild strikes deal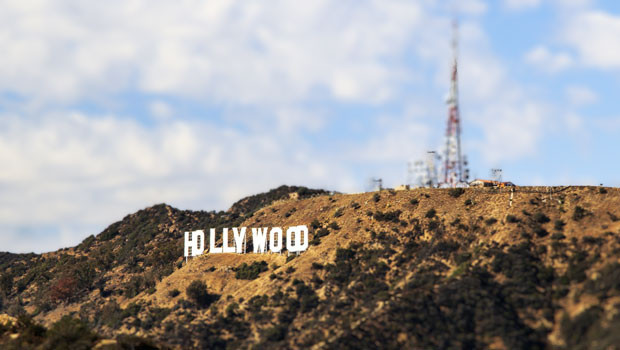 Wall Street showed signs of recovery on Monday after four consecutive losing sessions, with all three major stock indices clinching some gains.
However, the market was still overshadowed by concerns about rising bond yields and the Federal Reserve's decision to maintain high interest rates.
By the close, the Dow Jones Industrial Average had managed a modest rise of 0.13%, ending the day at 34,006.88.
That was echoed by the S&P 500, which climbed by 0.4% to settle at 4,337.44, and the Nasdaq Composite, which saw a slightly higher jump of 0.45%, closing at 13,271.32.
In currency markets, the dollar was last 0.22% stronger on sterling, trading at 81.88p, while it managed a more significant rise of 0.58% against the euro to 94.41 euro cents.
The greenback also managed an increment of 0.33% against the yen, changing hands at JPY 148.86.
"The new week has picked up where the last one left off ... as the Fed's 'higher for longer' rhetoric continues to prompt a flight from risk," said IG chief market analyst Chris Beauchamp.
"September's reputation as one of the worst months for stocks will have been bolstered by the last four weeks of trading.
"A fresh climb in yields only adds to the stock market's woes, as investors come to realise that when Powell says 'higher for longer', he really means it."
Markets look ahead to inflation reading, agreement reached in writer's strike
In a quiet day for economic news, the spotlight was on the Chicago Fed National Activity Index for August.
The monthly indicator, which evaluates the pulse of economic activity and related inflationary tendencies, reported a dip to -0.16 in August, marking a decrease from the revised figure of +0.07 in July.
As the week progresses, market analysts and investors will shift their attention to impending data on personal consumption expenditures and income, which will be unveiled on Friday.
Elsewhere, a breakthrough in the entertainment industry was announced over the weekend, as union leaders and Hollywood studios tentatively agreed to end the historically-long screenwriters strike, which has spanned almost half a year.
In an official statement, the Writers Guild of America divulged that after five intense days of discussions, both parties reached a provisional three-year contract agreement.
However, the strike would only formally end once the guild's board and its members nod to the agreement.
The specific details of the contract remained undisclosed.
Equities shift amid Writers Guild news and company controversies
In equities, a positive day was had by Netflix, Amazon, Paramount Global, and AMC Entertainment Holdings.
The gains were attributed to the recent news that the Writers Guild of America reached a tentative agreement with studios to end the prolonged strike.
Netflix experienced an uptick of 1.31%, while Amazon reported an even more significant increase of 1.67%.
Paramount Global also saw a positive change, albeit modest, at 0.16%, while AMC emerged as one of the biggest gainers of the day, soaring by 6.82%.
Aside from the Writers Guild development, Amazon caught attention as it announced an investment in Anthropic.
The tech giant revealed plans to inject up to $4bn into the artificial intelligence (AI) startup, established in 2021, known for creating the 'Claude AI' assistant.
However, not all media companies reaped benefits from the writers' strike resolution, with the Walt Disney Company and Warner Bros Discovery facing declines by the end of trading, dipping by 0.3% and a steeper 3.96%, respectively.
Tyson Foods saw its shares fall 0.98% outside the media realm in response to emerging reports that supply chain contractors affiliated with the company employed migrant children, some as young as 13, in its meat-processing facilities.
Reporting by Josh White for Sharecast.com.
Dow Jones - Risers
Dow Chemical Co. (DOW) $51.09 1.67%
Chevron Corp. (CVX) $168.71 1.46%
Walgreens Boots Alliance, Inc. (WBA) $21.34 1.04%
Unitedhealth Group Inc. (UNH) $510.28 0.83%
Apple Inc. (AAPL) $176.08 0.74%
Boeing Co. (BA) $198.78 0.54%
JP Morgan Chase & Co. (JPM) $146.45 0.49%
Walmart Inc. (WMT) $163.07 0.44%
Caterpillar Inc. (CAT) $274.27 0.44%
Intel Corp. (INTC) $34.29 0.32%
Dow Jones - Fallers
3M Co. (MMM) $94.79 -2.32%
Coca-Cola Co. (KO) $57.00 -1.04%
McDonald's Corp. (MCD) $269.78 -0.90%
Visa Inc. (V) $233.36 -0.73%
Procter & Gamble Co. (PG) $150.66 -0.61%
Merck & Co. Inc. (MRK) $105.84 -0.47%
Verizon Communications Inc. (VZ) $33.16 -0.36%
Amgen Inc. (AMGN) $266.86 -0.31%
Walt Disney Co. (DIS) $81.01 -0.30%
International Business Machines Corporation (CDI) (IBM) $146.48 -0.29%
S&P 500 - Risers
Brighthouse Financial, Inc. (BHF) $49.38 4.29%
Sealed Air Corp. (SEE) $32.53 3.57%
Gap Inc. (GPS) $10.25 3.12%
Centene Corp. (CNC) $70.57 2.75%
Truist Financial Corp. (TFC) $28.84 2.74%
QUALCOMM Inc. (QCOM) $110.43 2.55%
Qorvo, Inc. (QRVO) $96.50 2.52%
Eog Resources Inc. (EOG) $125.65 2.47%
United Rentals Inc. (URI) $443.82 2.43%
Avery Dennison Corp. (AVY) $185.05 2.32%
S&P 500 - Fallers
CenturyLink Inc. (LUMN) $1.39 -7.95%
Hanesbrands Inc. (HBI) $3.92 -6.44%
Under Armour Inc. Class A (UAA) $6.54 -4.53%
Under Armour, Inc. (UA) $6.03 -4.44%
Norwegian Cruise Line Holdings Ltd (NCLH) $15.18 -3.07%
3M Co. (MMM) $94.79 -2.32%
Seagate Technology Plc (STX) $64.45 -2.20%
ConAgra Brands Inc (CAG) $28.29 -1.98%
Southwest Airlines Co. (LUV) $27.50 -1.96%
Fluor Corp. (FLR) $36.19 -1.84%
Nasdaq 100 - Risers
QUALCOMM Inc. (QCOM) $110.43 2.55%
Hasbro Inc (HAS) $66.66 2.19%
Intuitive Surgical Inc. (ISRG) $293.25 1.75%
Paypal Holdings Inc (PYPL) $58.86 1.69%
Amazon.Com Inc. (AMZN) $131.27 1.67%
eBay Inc. (EBAY) $43.82 1.60%
Nvidia Corp. (NVDA) $422.22 1.47%
Skyworks Solutions Inc. (SWKS) $97.76 1.39%
Netflix Inc. (NFLX) $384.80 1.31%
Paychex Inc. (PAYX) $114.35 1.24%
Nasdaq 100 - Fallers
Liberty Global plc Series C (LBTYK) $18.29 -6.01%
Liberty Global plc Series A (LBTYA) $16.97 -5.98%
Qurate Retail Inc. (QRTEA) $0.57 -4.38%
Seagate Technology Plc (STX) $64.45 -2.20%
JD.com, Inc. (JD) $29.78 -2.07%
Ross Stores Inc. (ROST) $109.67 -1.78%
Dish Network Corp. (DISH) $6.18 -1.44%
Vodafone Group Plc ADS (VOD) $9.87 -1.40%
Charter Communications Inc. (CHTR) $440.02 -1.17%
Western Digital Corp. (WDC) $44.62 -1.15%