US close: Stocks finish lower as investors sift through earnings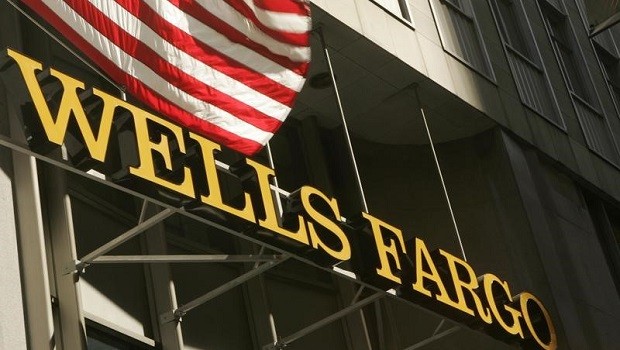 Wall Street stocks finished in negative territory on Wednesday, amid a flurry of corporate earnings.
At the close, the Dow Jones Industrial Average was down 0.58% at 28,514.00, the S&P 500 was off 0.66% at 3,488.67, and the Nasdaq Composite was 0.8% weaker at 11,768.73.
The Dow closed 165.81 points lower on Wednesday, after losses in the previous session, as market participants digested some key corporate earnings and news of a pause in multiple Covid-19 vaccine studies.
Stimulus talks were still drawing attention on Thursday, as was election polling, which currently has Joe Biden ahead by 17 points on a national basis.
On the macro front, mortgage applications fell 0.7% in the week ended 9 October, after increasing 4.6% in the previous week, according to the Mortgage Bankers Association.
Applications to refinance a home loan dropped 0.3% and homebuyer mortgage applications declined 1.6% despite the average fixed 30-year mortgage rate falling one basis point to a fresh record low of 3.00%.
Elsewhere, producer prices in the States increased more than expected last month, boosted by higher prices for food.
According to the Department of Labor, so-called final demand prices rose at a month-on-month clip of 0.4%, leading to an acceleration in the year-on-year rate of price gains from -0.2% to 0.4%, against consensus forecasts for 0.2%.
Similarly, the annual rate of increases in core final demand prices, which exclude food, energy and trade, picked-up from 0.3% to 0.7%, while prices for final demand goods and services were both up by 0.4% on the month.
In remarks prepared for a conference at the International Institute of Finance, the Federal Reserve vice-president Richard Clarida said the flow of economic data since May had been "surprisingly strong".
However, Clarida added that further assistance for the economy, both from the Fed itself and from Congress, would be needed.
In equity news, quarterly earnings remained firmly in focus, with Bank of America being the first cab off the rank and posting an earnings beat despite lagging on revenues, while Wells Fargo posted some disappointing third-quarter earnings as low rates hurt the bank's net interest income throughout the period.
Bank of America was down 5.33%, while Wells Fargo was 6.02% lower.
Goldman Sachs was up 0.21% after it blew past analysts' estimates for earnings in its third quarter, thanks to a strong showing from its Global Markets and Investment Banking arms, while UnitedHealth lost 2.89% even after it raised its full-year 2020 profit forecasts after topping third-quarter earnings estimates.
Also in focus, news that Eli Lilly had paused a trial of its Covid-19 antibody due to a "potential safety concern" weighed on sentiment, and came after Johnson & Johnson opted to halt its own vaccine trial following an "adverse event".
Eli Lilly was 1.13% weaker by the closing bell.
Dow Jones - Risers
3M Co. (MMM) $168.40 1.06%
Caterpillar Inc. (CAT) $163.61 0.92%
Raytheon Technologies Corporation (RTX) $59.94 0.71%
Boeing Co. (BA) $163.24 0.68%
International Business Machines Corporation (CDI) (IBM) $125.94 0.67%
Cisco Systems Inc. (CSCO) $39.89 0.20%
Goldman Sachs Group Inc. (GS) $211.23 0.20%
McDonald's Corp. (MCD) $227.62 0.12%
Apple Inc. (AAPL) $121.19 0.07%
Dowdupont Inc. (DWDP) $30.52 0.00%
Dow Jones - Fallers
Unitedhealth Group Inc. (UNH) $321.85 -2.89%
Walt Disney Co. (DIS) $126.59 -1.84%
Verizon Communications Inc. (VZ) $58.43 -1.57%
Walmart Inc. (WMT) $143.94 -1.57%
Nike Inc. (NKE) $127.66 -1.19%
Home Depot Inc. (HD) $287.09 -1.13%
Visa Inc. (V) $202.20 -1.04%
Microsoft Corp. (MSFT) $220.86 -0.90%
Travelers Company Inc. (TRV) $112.03 -0.76%
Walgreens Boots Alliance, Inc. (WBA) $35.91 -0.75%
S&P 500 - Risers
Concho Resouces Inc. (CXO) $48.66 10.24%
Cimarex Energy Co (XEC) $25.60 4.92%
Alliance Data Systems Corp. (ADS) $52.22 4.31%
HollyFrontier Corp (HFC) $20.51 3.32%
Nektar Therapeutics (NKTR) $17.54 3.30%
Sysco Corp. (SYY) $66.90 2.80%
Arconic Inc. (ARNC) $22.48 2.55%
Baker Hughes Company Class A (BKR) $13.15 2.26%
Pioneer Natural Resources Co. (PXD) $90.09 2.20%
Transdigm Group Inc. (TDG) $483.73 2.18%
S&P 500 - Fallers
Wells Fargo & Co. (WFC) $23.25 -6.02%
Bank of America Corp. (BAC) $23.62 -5.33%
Illumina Inc. (ILMN) $330.12 -4.35%
Incyte Corp. (INCY) $93.35 -3.84%
United Rentals Inc. (URI) $188.13 -3.16%
Discovery Inc. Class A (DISCA) $20.93 -2.97%
Discovery Inc. Class C (DISCK) $18.78 -2.92%
Unitedhealth Group Inc. (UNH) $321.85 -2.89%
Kroger Co. (KR) $33.84 -2.76%
Booking Holdings Inc. (BKNG) $1,732.60 -2.72%
Nasdaq 100 - Risers
Baidu Inc. (BIDU) $136.07 7.10%
Tesla Inc (TSLA) $461.30 3.28%
Henry Schein Inc. (HSIC) $60.87 2.03%
QUALCOMM Inc. (QCOM) $129.88 1.90%
CSX Corp. (CSX) $80.47 1.62%
Paychex Inc. (PAYX) $84.34 1.61%
DENTSPLY Sirona Inc. (XRAY) $45.60 1.38%
Cerner Corp. (CERN) $74.23 1.34%
NortonLifeLock Inc. (NLOK) $21.57 1.27%
American Airlines Group (AAL) $12.36 1.15%
Nasdaq 100 - Fallers
Illumina Inc. (ILMN) $330.12 -4.35%
T-Mobile Us, Inc. (TMUS) $116.67 -4.03%
Incyte Corp. (INCY) $93.35 -3.84%
Booking Holdings Inc. (BKNG) $1,732.60 -2.72%
Liberty Global plc Series A (LBTYA) $22.06 -2.71%
Liberty Global plc Series C (LBTYK) $21.77 -2.55%
Mercadolibre Inc. (MELI) $1,238.70 -2.40%
Amazon.Com Inc. (AMZN) $3,363.71 -2.32%
Netflix Inc. (NFLX) $541.45 -2.28%
Citrix Systems Inc. (CTXS) $140.91 -2.17%