US close: Dow tumbles on worst day in six months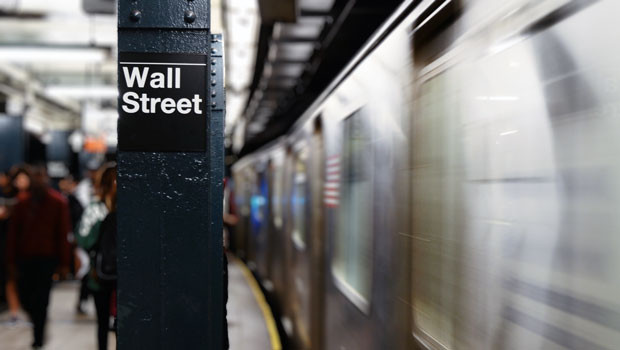 Wall Street faced a challenging Tuesday, with major stock indices taking a hit due to rising concerns about hawkish statements from Federal Reserve officials and worries over escalating interest rates.
The Dow Jones Industrial Average fell by 1.14%, ending the day at 33,618.88.
Similarly, the S&P 500 recorded a decline of 1.47%, settling at 4,273.53, while the tech-heavy Nasdaq Composite dropped 1.57% to close at 13,063.61.
On the currency front, the dollar was stable against sterling at 82.25p, while it slipped 0.01% on the euro to 94.58 euro cents.
The greenback also faced a slight dip of 0.05% against the yen, changing hands at JPY 149.00.
"Hawkish commentary by Fed officials mentioning one more rate hike, some $134bn of new government debt sales this week and the risk of a US government shutdown are too much for stock investors," said IG senior market analyst Axel Rudolph earlier.
"Global equity indices' slip through key technical support during the seasonally weaker period of the year point to further declines.
"US new home sales have borne the brunt of rapidly rising rates and fall the most in 11 months."
Mixed economic indicators reflect fluctuating confidence and home sales
In economic news, the Conference Board reported that consumer confidence dwindled to a four-month trough in September, registering at 103.0.
That marked a decrease from its August reading of 108.7, underscoring a potentially wavering sentiment among consumers.
On the housing front, the Commerce Department revealed a dip in new home sales.
When adjusted for seasonal factors, the annual rate for new home sales in August descended by 8.7% to 675,000, falling short of the anticipated 700,000.
Contrastingly, there was an upward tick in other housing indices.
The Federal Housing and Finance Agency reported a 0.8% month-on-month surge in their house price index for July, surpassing the expected 0.5% rise.
The S&P CoreLogic Case-Shiller index, which monitors home prices in the nation's 20 most significant metropolitan regions, also witnessed a 0.9% monthly growth.
However, the increase was a marginal 0.1% on an annual scale.
Amazon and United Natural Foods drop, EV firms shine
In equities, grocery wholesale firm United Natural Foods suffered a dramatic 27.43% fall in its stock value.
The descent was triggered by the company's disappointing sales results, which failed to meet analysts' expectations, as it reported a fourth-quarter loss.
E-commerce behemoth Amazon dropped 4.03% after the Federal Trade Commission, in collaboration with 17 state attorneys, launched a lawsuit against the company, accusing Amazon of monopolistic behaviour.
On the upside, some members of the electric vehicle sector enjoyed a more upbeat day.
Rivian Automotive saw a 5.35% uptick in its stock value after it got a 'fresh pick' designation from Baird analyst Ben Kallo.
Fisker meanwhile experienced a 9.6% rise following its announcement that it would achieve a delivery rate of 300 vehicles daily by the end of the year.
Reporting by Josh White for Sharecast.com.
Dow Jones - Risers
Amgen Inc. (AMGN) $269.04 0.82%
Travelers Company Inc. (TRV) $167.96 0.07%
Dowdupont Inc. (DWDP) $0.00 0.00%
Walmart Inc. (WMT) $162.50 -0.35%
Merck & Co. Inc. (MRK) $105.39 -0.43%
Nike Inc. (NKE) $90.17 -0.47%
Verizon Communications Inc. (VZ) $32.99 -0.51%
Chevron Corp. (CVX) $167.80 -0.54%
McDonald's Corp. (MCD) $267.72 -0.76%
Johnson & Johnson (JNJ) $159.03 -0.77%
Dow Jones - Fallers
Apple Inc. (AAPL) $171.96 -2.34%
International Business Machines Corporation (CDI) (IBM) $143.24 -2.21%
Salesforce.Com Inc. (CRM) $202.49 -1.87%
Caterpillar Inc. (CAT) $269.52 -1.73%
Microsoft Corp. (MSFT) $312.14 -1.70%
Visa Inc. (V) $229.65 -1.59%
Boeing Co. (BA) $195.64 -1.58%
Goldman Sachs Group Inc. (GS) $323.82 -1.53%
Cisco Systems Inc. (CSCO) $52.71 -1.44%
American Express Co. (AXP) $151.12 -1.38%
S&P 500 - Risers
Resmed Inc. (RMD) $143.20 3.55%
Dollar Tree Inc (DLTR) $106.35 1.87%
Smith A O Corp. (AOS) $65.47 1.55%
J. M. Smucker Co. (SJM) $128.41 1.51%
Norwegian Cruise Line Holdings Ltd (NCLH) $15.39 1.38%
Edwards Lifesciences Corp. (EW) $70.37 1.31%
Tyson Foods Inc. (TSN) $51.27 1.28%
Mondelez International Inc. (MDLZ) $70.57 1.23%
DENTSPLY Sirona Inc. (XRAY) $34.59 1.23%
Biogen Inc (BIIB) $258.05 1.19%
S&P 500 - Fallers
Dish Network Corp. (DISH) $5.72 -7.44%
CenturyLink Inc. (LUMN) $1.30 -6.47%
Cintas Corp. (CTAS) $478.87 -5.27%
Stryker Corp. (SYK) $273.55 -4.81%
Zimmer Biomet Holdings Inc (ZBH) $112.46 -4.17%
Bath & Body Works, Inc. (BBWI) $31.70 -4.14%
Sl Green Realty Corp. (SLG) $35.06 -4.13%
Estee Lauder Co. Inc. (EL) $139.62 -4.03%
Amazon.Com Inc. (AMZN) $125.98 -4.03%
Dominion Energy Inc. (D) $46.06 -3.86%
Nasdaq 100 - Risers
Dollar Tree Inc (DLTR) $106.35 1.87%
Mondelez International Inc. (MDLZ) $70.57 1.23%
DENTSPLY Sirona Inc. (XRAY) $34.59 1.23%
Biogen Inc (BIIB) $258.05 1.19%
Biomarin Pharmaceutical Inc. (BMRN) $88.06 1.17%
Henry Schein Inc. (HSIC) $74.52 1.04%
Gilead Sciences Inc. (GILD) $75.53 0.94%
Incyte Corp. (INCY) $59.28 0.90%
Amgen Inc. (AMGN) $269.04 0.82%
Kraft Heinz Co. (KHC) $34.50 0.52%
Nasdaq 100 - Fallers
Dish Network Corp. (DISH) $5.72 -7.44%
Cintas Corp. (CTAS) $478.87 -5.27%
Amazon.Com Inc. (AMZN) $125.98 -4.03%
Qurate Retail Inc. (QRTEA) $0.55 -3.61%
Sirius XM Holdings Inc (SIRI) $3.88 -3.24%
Gen Digital Inc. (GEN) $18.11 -3.16%
Charter Communications Inc. (CHTR) $428.72 -2.57%
JD.com, Inc. (JD) $29.03 -2.52%
Lam Research Corp. (LRCX) $606.00 -2.35%
Apple Inc. (AAPL) $171.96 -2.34%