Vestager warns against weakening EU merger rules over Siemens-Alstom case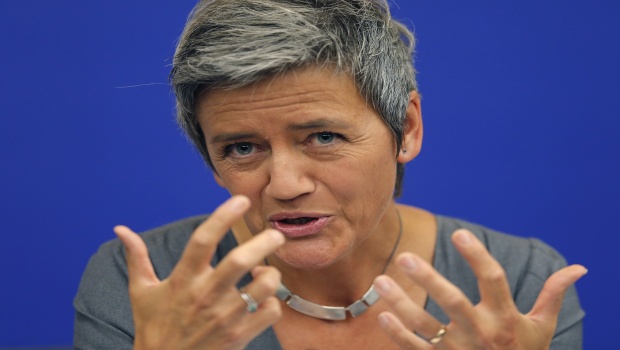 The European Union's competition commissioner Margrethe Vestager warned on Monday against weakening merger rules, saying that it was false to argue that it was either necessary or ideal.
She was responding to criticism from the finance ministers of France and Germany, Bruno Le Maire and Peter Altmaier, respectively, who were calling for the bloc's merger rules to be watered down and for Brussels to withdraw the block on a merger of the two countries' national champions, Alstom and Siemens.
Brussels infuriated the French and German governments with her decision, on 17 January, to block the proposed merger, which would have created a rail equivalent to Airbus which, it was argued, would b able to compete on a more equal footing with the likes of China's state-backed CRRC.
Vestager refused to allow the merger to go through, warning the two ministers to be "aware of the consequences of what they're proposing saying it could be a "strategic choice" to change Europe's economic model.
"We have a lot of state intervention in our economy but basically it is a very strategic choice to have fair competition — and you can see that it bites," Vestager told the Financial Times in Brussels.
"I think it is important to discuss that very fundamental choice because if we want to change it in Europe we should be very well aware of the consequences."
She argued that a tie-up between the two manufacturers would cut competition and increase the cost of high-speed trains.
Vestager said the merger would not have been blocked if both parties had done more to reduce their dominance in markets for very high-speed trains and mainline railway signalling systems.
Instead, Vestager argued that what Europe really needed in order to be able to compete with giants like those from China was to make better use of its trade instruments, the bloc's public procurement rules and new EU procedures for screening foreign direct investment.