Director dealings: System1 COO makes share purchase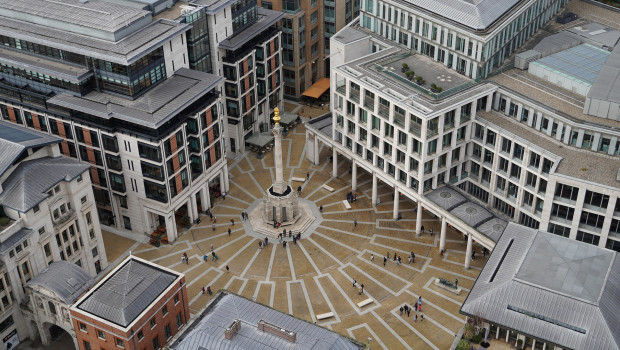 System1 Group revealed on Thursday that chief operating officer Stefan Barden had acquired 108,000 ordinary shares in the AIM-listed market research agency.
Barden, who was appointed to the board of System1 last week, purchased the shares on Wednesday at an average price of 92.50p each, for a total value of £99,900.
Back in April, System1 revealed that long-time chief financial officer James Geddes would be stepping down from the group.
Geddes, who served as System1's CFO for 17 years, was replaced by Chris Willford, who previously held finance roles at blue-chip firms such as Unilever, British Airways and Barclays.
As of 1650 BST, System1 shares were down 2.71% at 90p.
Top Director Buys
Energean (ENOG)
Director name: Topouzoglou,Efstathios
Amount purchased: 21,945 @ 497.20p
Value: £109,110.54

Energean (ENOG)
Director name: Rigas,Matthaios
Amount purchased: 21,945 @ 497.20p
Value: £109,110.54

System1 Group (SYS1)
Director name: Barden,Stefan
Amount purchased: 108,000 @ 92.50p
Value: £99,900.00

Hansa Investment Company Limited (di) (HAN)
Director name: Salomon,William
Amount purchased: 50,000 @ 159.00p
Value: £79,500.00

Oxford Biomedica (OXB)
Director name: Diggle ,Martin
Amount purchased: 8,181 @ 720.00p
Value: £58,903.20

Marston's (MARS)
Director name: Rucker,William
Amount purchased: 100,000 @ 53.90p
Value: £53,900.00

Trakm8 Holdings (TRAK)
Director name: Raza,Nadeem
Amount purchased: 322,304 @ 15.69p
Value: £50,569.50

Energean (ENOG)
Director name: Simon,Karen
Amount purchased: 8,778 @ 497.20p
Value: £43,644.22

Oxford Biomedica (OXB)
Director name: Heath,Andrew
Amount purchased: 3,000 @ 707.00p
Value: £21,210.00

Energean (ENOG)
Director name: Benos,Panagiotis
Amount purchased: 3,840 @ 497.20p
Value: £19,092.48

Oxford Biomedica (OXB)
Director name: Heath,Andrew
Amount purchased: 2,000 @ 706.00p
Value: £14,120.00

System1 Group (SYS1)
Director name: Willford,Chris
Amount purchased: 15,000 @ 92.50p
Value: £13,875.00

Energean (ENOG)
Director name: Rigas,Matthaios
Amount purchased: 2,170 @ 549.40p
Value: £11,921.98

Energean (ENOG)
Director name: Topouzoglou,Efstathios
Amount purchased: 2,170 @ 549.40p
Value: £11,921.98

Croma Security Solutions Group (CSSG)
Director name: Williamson,Paul
Amount purchased: 13,333 @ 75.00p
Value: £9,999.75

Energean (ENOG)
Director name: Lashinsky,Amy
Amount purchased: 1,372 @ 497.20p
Value: £6,821.58

Energean (ENOG)
Director name: Bartlett,Andrew Donald
Amount purchased: 1,098 @ 497.20p
Value: £5,459.26

Energean (ENOG)
Director name: Simon,Karen
Amount purchased: 868 @ 549.40p
Value: £4,768.79

Fireangel Safety Technology Group (FA.)
Director name: Conoley,John
Amount purchased: 25,000 @ 14.53p
Value: £3,632.50

Energean (ENOG)
Director name: Benos,Panagiotis
Amount purchased: 380 @ 549.40p
Value: £2,087.72

Energean (ENOG)
Director name: Lashinsky,Amy
Amount purchased: 135 @ 549.40p
Value: £741.69

Energean (ENOG)
Director name: Bartlett,Andrew Donald
Amount purchased: 108 @ 549.40p
Value: £593.35

Virgin Money Uk (VMUK)
Director name: Smith,Ian S
Amount purchased: 163 @ 91.77p
Value: £149.59

Imperial Brands (IMB)
Director name: Stanton ,Jon
Amount purchased: 1 @ 1,549.62p
Value: £15.50


Top Director Sells
Polar Capital Holdings (POLR)
Director name: Ashford-Russell,Brian J D
Amount sold: 123,346 @ 506.88p
Value: £625,216.20

The Gym Group (GYM)
Director name: Treharne,John
Amount sold: 200,000 @ 151.00p
Value: £302,000.00

Solid State (SOLI)
Director name: Macmichael,John
Amount sold: 16,000 @ 520.00p
Value: £83,200.00

Intermediate Capital Group (ICP)
Director name: Bharadia,Vijay
Amount sold: 2,692 @ 1,280.00p
Value: £34,457.60

Oxford Biomedica (OXB)
Director name: Heath,Andrew
Amount sold: 3,000 @ 705.00p
Value: £21,150.00

Oxford Biomedica (OXB)
Director name: Heath,Andrew
Amount sold: 1,000 @ 704.00p
Value: £7,040.00

Solid State (SOLI)
Director name: Macmichael,John
Amount sold: 16,000 @ 0.10p
Value: £16.00