Director dealings: Superdry chairman ups stake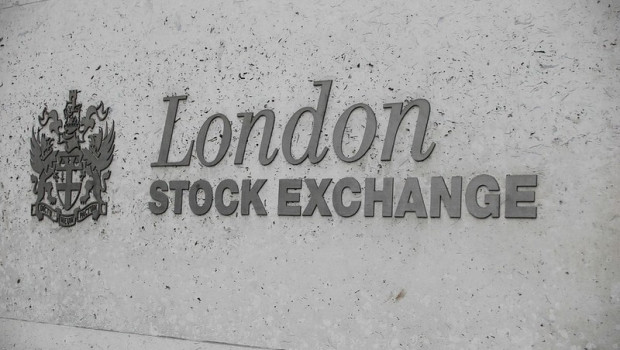 Superdry revealed on Tuesday that chairman Peter Sjölander had acquired 150,000 ordinary shares in the FTSE 250-listed clothing retailer.
Sjölander, who took over as chairman in April, purchased the shares on Friday at an average price of 246.65p each, for a total value of £369,974.54.
Back in September, Superdry insisted it was "turning a corner" after annual losses narrowed despite a fall in revenues.
As of 1700 BST, Superdry shares were up 7.79% at 287.50p.
Top Director Buys
Superdry (SDRY)
Director name: Sjölander,Peter
Amount purchased: 150,000 @ 246.65p
Value: £369,974.54

E-therapeutics (ETX)
Director name: Mortazavi,Ali
Amount purchased: 275,000 @ 36.50p
Value: £100,375.00

Frontier Developments (FDEV)
Director name: Cotton,Charles
Amount purchased: 3,750 @ 2,667.00p
Value: £100,012.50

Mcbride (MCB)
Director name: Nodland,Jeffrey
Amount purchased: 62,262 @ 65.00p
Value: £40,470.30

Bh Macro Ltd. Gbp Shares (BHMG)
Director name: Curtis,Bronwyn
Amount purchased: 1,000 @ 3,567.16p
Value: £35,671.60

Mcbride (MCB)
Director name: Nodland,Jeffrey
Amount purchased: 37,738 @ 64.30p
Value: £24,265.53

British American Tobacco (BATS)
Director name: Thomas,Darrell
Amount purchased: 600 @ $35.95
Value: $17,788.39

Falanx Group Ltd (FLX)
Director name: Read,Mike
Amount purchased: 500,000 @ 1.30p
Value: £6,500.00

Falanx Group Ltd (FLX)
Director name: Selby,Ian
Amount purchased: 150,000 @ 1.30p
Value: £1,950.00

Igas Energy (IGAS)
Director name: Bowler,Stephen
Amount purchased: 2,727 @ 16.50p
Value: £449.96

Spirent Communications (SPT)
Director name: Bell,Paula
Amount purchased: 43 @ 290.60p
Value: £124.96


Top Director Sells
Wise Class A (WISE)
Director name: Hinrikus,Taavet
Amount sold: 10,000,000 @ 815.00p
Value: £81,499,996.19

Gateley (holdings) (GTLY)
Director name: Ward,Michael James
Amount sold: 158,754 @ 220.00p
Value: £349,258.81

Gateley (holdings) (GTLY)
Director name: Davies,Peter Gareth
Amount sold: 116,191 @ 220.00p
Value: £255,620.21

Gateley (holdings) (GTLY)
Director name: Davies,Peter Gareth
Amount sold: 116,191 @ 220.00p
Value: £255,620.21

Gateley (holdings) (GTLY)
Director name: Waldie,Rod
Amount sold: 105,000 @ 220.00p
Value: £231,000.01

Gateley (holdings) (GTLY)
Director name: Ward,Michael James
Amount sold: 68,000 @ 220.00p
Value: £149,600.00

Plant Health Care (PHC)
Director name: Richards,Christopher (Chris)
Amount sold: 879,042 @ 11.45p
Value: £100,650.31

Gateley (holdings) (GTLY)
Director name: Smith,Neil Andrew
Amount sold: 10,388 @ 220.00p
Value: £22,853.60

Gateley (holdings) (GTLY)
Director name: Smith,Neil Andrew
Amount sold: 10,388 @ 220.00p
Value: £22,853.60

Ricardo (RCDO)
Director name: Gibson,Ian
Amount sold: 4,896 @ 427.00p
Value: £20,905.92

Gateley (holdings) (GTLY)
Director name: Thompson,Suki
Amount sold: 2,272 @ 220.00p
Value: £4,998.40