Director dealings: Real Estate Investors chairman ups stake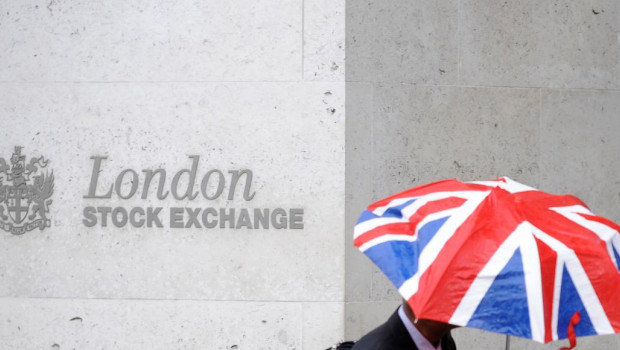 Real Estate Investors revealed on Tuesday that chairman John Crabtree had acquired 45,901 ordinary shares in the AIM-listed investment trust.
Crabtree, who took over as chairman back in February 2015, purchased the shares at an average price of 53.90p each, for a total value of £24,740.64.
Following the transaction, Crabtree holds 272,567 ordinary shares in RLE, representing 0.15% of the company's issued share capital.
Real Estate Investors announced earlier in the day that it had delivered good profit growth despite trading in a "flat pre-Brexit market".
Underlying profits were up 17.9% to £4m, while contracted rental income grew 7.6% to £17m.
As of 1630 BST, RLE shares were down 0.52% at 53.22p.
Top Director Buys
Real Estate Investors (RLE)
Director name: Crabtree OBE ,John Rawcliffe Airey
Amount purchased: 45,901 @ 53.90p
Value: £24,740.64

Ediston Property Investment Company (EPIC)
Director name: Hill,William
Amount purchased: 20,000 @ 86.50p
Value: £17,300.78

Cropper (james) (CRPR)
Director name: Thompson,Martin
Amount purchased: 1,200 @ 1,225.00p
Value: £14,700.00

Fair Oaks Income Limited 2017 Shs Npv (FAIR)
Director name: Ward,Nigel
Amount purchased: 15,525 @ 59.39p
Value: £11,243.58

Ediston Property Investment Company (EPIC)
Director name: Archibald ,Robin
Amount purchased: 8,676 @ 86.44p
Value: £7,499.71

Ediston Property Investment Company (EPIC)
Director name: Hill,William
Amount purchased: 2,800 @ 86.50p
Value: £2,422.11

Share Plc (SHRE)
Director name: Ecsery,Francesca Eva
Amount purchased: 492 @ 30.50p
Value: £150.06

Share Plc (SHRE)
Director name: Thomas ,Gareth
Amount purchased: 492 @ 30.50p
Value: £150.06

Share Plc (SHRE)
Director name: Stone,Richard William
Amount purchased: 492 @ 30.50p
Value: £150.06

Share Plc (SHRE)
Director name: Birkett,Mike
Amount purchased: 492 @ 30.50p
Value: £150.06

Share Plc (SHRE)
Director name: Tolkien,Richard
Amount purchased: 492 @ 30.50p
Value: £150.06


Top Director Sells
Boku, Inc (di) Reg S Cat 3/144a (BOKU)
Director name: Cahill ,Mike
Amount sold: 25,000 @ 115.00p
Value: £28,750.00

Boku, Inc (di) Reg S Cat 3/144a (BOKU)
Director name: Cahill ,Mike
Amount sold: 2,500 @ 115.00p
Value: £2,875.00

Boku, Inc (di) Reg S Cat 3/144a (BOKU)
Director name: Cahill ,Mike
Amount sold: 2,500 @ 115.00p
Value: £2,875.00