Director dealings: Norman Broadbent chair transfers shares to pension plan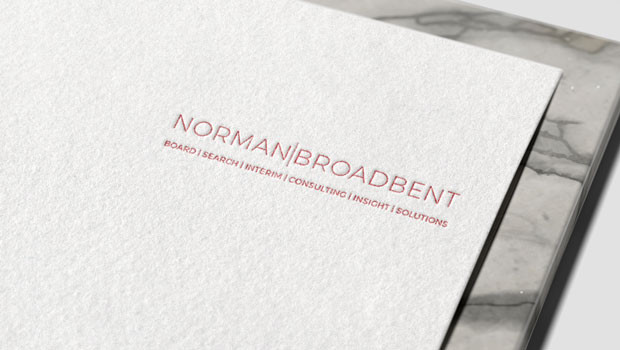 Professional services firm Norman Broadbent disclosed a share sale-and-purchase on Wednesday, made by its chairman and worth over £0.2m.
The AIM-traded company said Peter Searle transferred 3,723,929 shares from his personal holding into his self-invested pension plan (SIPP).
It said the executive chairman transferred the shares at a price of 5.95p each, valuing the transaction at £221,573.78.
Following the transactions, Searle continued to have a beneficial interest in 3,723,929 ordinary shares, representing 6.13% of its issued capital.
Reporting by Josh White at Sharecast.com.
Top Director Buys
Norman Broadbent (NBB)
Director name: Searle,Peter
Amount purchased: 3,723,929 @ 5.95p
Value: £221,573.78

Enquest (ENQ)
Director name: Bseisu,Amjad
Amount purchased: 641,540 @ 24.20p
Value: £155,252.68

Enquest (ENQ)
Director name: Bseisu,Amjad
Amount purchased: 597,210 @ 25.00p
Value: £149,302.50

Starwood European Real Estate Finance Ltd (SWEF)
Director name: Denton,Charlotte
Amount purchased: 44,444 @ 90.00p
Value: £39,999.60

Lxi Reit (LXI)
Director name: Seaborn,Hugh
Amount purchased: 20,095 @ 148.54p
Value: £29,849.07

Tr Property Inv Trust (TRY)
Director name: Watson,David
Amount purchased: 5,202 @ 382.25p
Value: £19,884.64

C&c Group (cdi) (CCR)
Director name: McMahon,Patrick
Amount purchased: 5,000 @ 191.57p
Value: £9,578.50

Starwood European Real Estate Finance Ltd (SWEF)
Director name: Whittle,John
Amount purchased: 10,000 @ 90.91p
Value: £9,091.00

Genflow Biosciences (GENF)
Director name: Bendiabdallah,Yassine
Amount purchased: 108,000 @ 3.70p
Value: £3,996.00

Genflow Biosciences (GENF)
Director name: King-Lewis,Peter
Amount purchased: 82,000 @ 3.70p
Value: £3,034.00

Rio Tinto (RIO)
Director name: Stausholm,Jakob
Amount purchased: 8 @ 4,731.64p
Value: £378.53

Rio Tinto (RIO)
Director name: Cunningham,Peter
Amount purchased: 8 @ 4,731.64p
Value: £378.53

Rio Tinto (RIO)
Director name: Stausholm,Jakob
Amount purchased: 8 @ 4,731.64p
Value: £378.53

Homeserve (HSV)
Director name: Rusin,Tom
Amount purchased: 15 @ 1,178.00p
Value: £176.70

Homeserve (HSV)
Director name: Clemmow,Ross
Amount purchased: 13 @ 1,178.00p
Value: £153.14

Pz Cussons (PZC)
Director name: Pollard,Sarah
Amount purchased: 75 @ 201.00p
Value: £150.75

Pz Cussons (PZC)
Director name: Myers,Jonathan
Amount purchased: 75 @ 201.00p
Value: £150.75

Howden Joinery Group (HWDN)
Director name: Livingston,Andrew
Amount purchased: 24 @ 622.20p
Value: £149.33

Homeserve (HSV)
Director name: Bower,David
Amount purchased: 12 @ 1,178.00p
Value: £141.36

Homeserve (HSV)
Director name: Harpin,Richard
Amount purchased: 12 @ 1,178.00p
Value: £141.36


Top Director Sells
Rs Group (RS1)
Director name: Ruth,Lindsley
Amount sold: 57,124 @ 939.35p
Value: £536,594.48

Rs Group (RS1)
Director name: Egan ,David
Amount sold: 34,920 @ 939.35p
Value: £328,021.13

Norman Broadbent (NBB)
Director name: Searle,Peter
Amount sold: 3,723,929 @ 5.95p
Value: £221,573.78

Polar Capital Holdings (POLR)
Director name: Rochussen,Gavin
Amount sold: 44,076 @ 464.50p
Value: £204,733.02

Polar Capital Holdings (POLR)
Director name: Mansell,John
Amount sold: 24,792 @ 464.50p
Value: £115,158.84

Rio Tinto (RIO)
Director name: Cunningham,Peter
Amount sold: 4 @ 4,731.64p
Value: £189.27