Director dealings: Mothercare director makes share purchase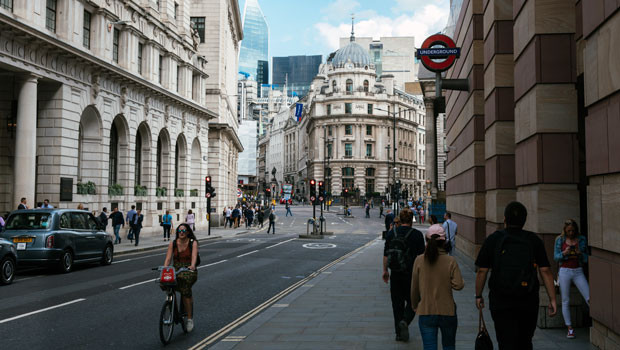 Mothercare revealed on Wednesday that non-executive director, Mark Newton-Jones had acquired 604,789 ordinary shares in the London-listed retailer.
Newton-Jones, who took over as CEO in 2014, purchased the shares on Tuesday at an average price of 9.90p each, for a total value of £59,874.11.
Mothercare posted a drop in interim profits back in November as it announced the appointment of Daniel Le Vesconte as its new chief executive officer. In the 26 weeks to 24 September, total group pre-tax profit fell to £800,000 from £4.0m in the same period a year earlier. International retail sales by franchise partners rose 15% to £162.1m, excluding Russia.
As of 1540 GMT, Mothercare shares were up 6.89% at 10.16p.
Reporting by Iain Gilbert at Sharecast.com
Top Director Buys
Mothercare (MTC)
Director name: Newton-Jones,Mark
Amount purchased: 604,789 @ 9.90p
Value: £59,874.11

Maven Income & Growth 3 Vct (MIG3)
Director name: Nixon,William Robert (Bill)
Amount purchased: 87,229 @ 57.32p
Value: £49,999.66

Maven Income & Growth 3 Vct (MIG3)
Director name: Pickering,Keith
Amount purchased: 87,229 @ 57.32p
Value: £49,999.66

Ecora Resources (ECOR)
Director name: Lafleche,Marc Bishop
Amount purchased: 25,000 @ 146.60p
Value: £36,650.00

Seeing Machines Ltd. Npv (di) (SEE)
Director name: Ive,Martin
Amount purchased: 450,000 @ 7.06p
Value: £31,770.00

Filtronic (FTC)
Director name: Behrendt,John
Amount purchased: 140,000 @ 10.70p
Value: £14,977.20

Staffline Group (STAF)
Director name: Spain,Thomas
Amount purchased: 20,721 @ 35.00p
Value: £7,252.35

Sdcl Energy Efficiency Income Trust (SEIT)
Director name: Clarkson,Helen
Amount purchased: 6,674 @ 91.56p
Value: £6,110.64

Maven Income & Growth 3 Vct (MIG3)
Director name: Allan,David
Amount purchased: 8,722 @ 57.33p
Value: £5,000.32

Eco Animal Health Group (EAH)
Director name: James,Tracey
Amount purchased: 5,000 @ 90.00p
Value: £4,500.00

Thor Energy (THR)
Director name: Warland,Nicole Galloway
Amount purchased: 1,000,000 @ $0.01
Value: $3,175.78

Bigblu Broadband (BBB)
Director name: Mills,Christopher
Amount purchased: 3,500 @ 44.00p
Value: £1,540.00

Bigblu Broadband (BBB)
Director name: Mills,Christopher
Amount purchased: 1,500 @ 44.00p
Value: £660.00

National Grid (NG.)
Director name: Pettigrew,John
Amount purchased: 15 @ 1,046.03p
Value: £156.90

Softcat (SCT)
Director name: Charlton,Graham
Amount purchased: 12 @ 1,284.00p
Value: £154.08

Barr (a.g.) (BAG)
Director name: Kemp,Jonathan David
Amount purchased: 27 @ 555.00p
Value: £149.85

Barr (a.g.) (BAG)
Director name: Lorimer,Stuart
Amount purchased: 27 @ 555.00p
Value: £149.85

Barr (a.g.) (BAG)
Director name: White,Roger Alexander
Amount purchased: 27 @ 555.00p
Value: £149.85

National Grid (NG.)
Director name: Agg,Andrew
Amount purchased: 14 @ 1,046.03p
Value: £146.44

Softcat (SCT)
Director name: Watt,Graeme
Amount purchased: 11 @ 1,284.00p
Value: £141.24


Top Director Sells
Harbour Energy (HBR)
Director name: Thomas,Blair
Amount sold: 1,529,559 @ 310.21p
Value: £4,744,814.55

Harbour Energy (HBR)
Director name: Thomas,Blair
Amount sold: 3,460 @ 320.00p
Value: £11,072.00

Staffline Group (STAF)
Director name: Spain,Thomas
Amount sold: 20,721 @ 35.00p
Value: £7,252.35