Director dealings: Minds and Machines director ups stake via Lombard Odier interest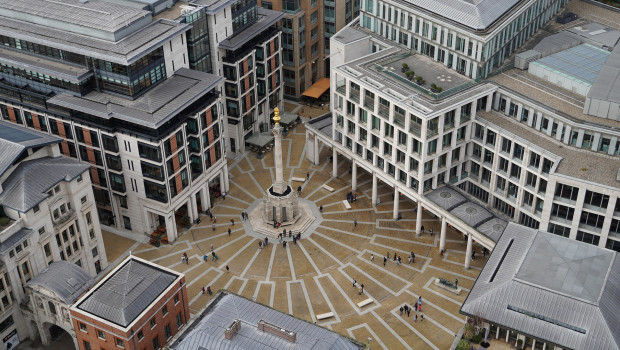 Minds and Machines revealed on Wednesday that Lombard Odier Asset Management, of which non-executive director Henry Turcan is an interested party, had acquired 1.0m new ordinary shares in the AIM-listed domain registrar.
Lombard purchased the shares on Tuesday at an average price of 7.20p each, for a total value of £72,000.
Back in May, Minds and Machines reported revenue of $16.83m in its final results, down from $17.23m in the prior year.
EBITDA fell to $4.16m for the year ended 31 December, from $4.81m in 2019, while pre-tax profits were broadly in line at $2.99m, compared to $2.98m.
As of 1620 BST, MMX shares were down 2.04% at 7.20p.
Top Director Buys
Minds + Machines Group Limited (di) (MMX)
Director name: Turcan,Henry
Amount purchased: 1,000,000 @ 7.20p
Value: £72,000.00

Auction Technology Group (ATG)
Director name: Hargreaves,Tom
Amount purchased: 4,098 @ 1,220.00p
Value: £49,995.60

Auction Technology Group (ATG)
Director name: Savant,John-Paul
Amount purchased: 4,098 @ 1,220.00p
Value: £49,995.60

Bank Of Cyprus Holdings Public Limited Company (cdi) (BOCH)
Director name: Iordanou,Constantine
Amount purchased: 50,000 @ 91.00p
Value: £45,500.00

Avation (AVAP)
Director name: Chatfield,Robert Jeffries
Amount purchased: 30,000 @ 110.00p
Value: £33,000.00

Trackwise Designs (TWD)
Director name: Hodgkins,Mark
Amount purchased: 10,000 @ 206.00p
Value: £20,600.00

Transense Technologies (TRT)
Director name: Rogers,Nigel
Amount purchased: 25,000 @ 75.10p
Value: £18,775.00

European Assets Trust (EAT)
Director name: Yuen,Pui Kei
Amount purchased: 7,700 @ 133.32p
Value: £10,265.45

Aberdeen Asian Income Fund Ltd. (AAIF)
Director name: Florance ,Mark
Amount purchased: 80 @ 225.00p
Value: £180.00

Pennon Group (PNN)
Director name: Boote,Paul
Amount purchased: 14 @ 1,119.30p
Value: £156.70

Paypoint (PAY)
Director name: Wiles ,Nick
Amount purchased: 21 @ 594.00p
Value: £124.74

Paypoint (PAY)
Director name: Dale,Alan
Amount purchased: 21 @ 594.00p
Value: £124.74

Pennon Group (PNN)
Director name: Davy ,Susan
Amount purchased: 11 @ 1,119.30p
Value: £123.12


Top Director Sells
Transense Technologies (TRT)
Director name: Rogers,Nigel
Amount sold: 25,000 @ 75.00p
Value: £18,750.00