Director dealings: Maxcyte chairman makes share purchase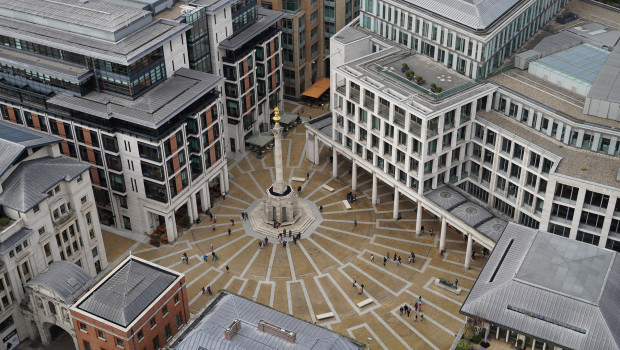 Maxcyte revealed on Tuesday that chairman Richard Douglas had acquired 20,000 ordinary shares in the AIM-listed cell-engineering company.
Douglas, who joined the board of Maxcyte in February 2018, purchased the shares on Monday at an average price of 1,112.40p each, for a total value of £222,479.99.
Earlier in November, MaxCyte reported a total third-quarter revenue of $10.1m in an update, representing 50% growth compared to the same period in 2020.
As of 1625 GMT, Maxcyte shares had slumped 13.02% to 755.0p.
Top Director Buys
Maxcyte (di) (MXCT)
Director name: Douglas,Richard
Amount purchased: 20,000 @ 1,112.40p
Value: £222,479.99

Ryanair Holdings (cdi) (RYA)
Director name: Doherty,Geoff P
Amount purchased: 3,000 @ 15.84
Value: 47,505.00

Cropper (james) (CRPR)
Director name: Cropper,Mark A J
Amount purchased: 2,000 @ 1,500.00p
Value: £30,000.00

Anglo Asian Mining (AAZ)
Director name: Monhemius,John
Amount purchased: 25,000 @ 112.90p
Value: £28,225.00

Cropper (james) (CRPR)
Director name: Cropper,Mark A J
Amount purchased: 1,700 @ 1,500.00p
Value: £25,500.00

Sareum Holdings (SAR)
Director name: Parker,Stephen
Amount purchased: 277,777 @ 3.60p
Value: £9,999.97

Murray International Trust (MYI)
Director name: Hardie,David
Amount purchased: 99 @ 1,143.91p
Value: £1,132.47

Murray International Trust (MYI)
Director name: Hardie,David
Amount purchased: 61 @ 1,143.91p
Value: £697.79

Integrafin Holding (IHP)
Director name: Gunby,Jonathan
Amount purchased: 25 @ 599.00p
Value: £149.75

Integrafin Holding (IHP)
Director name: Scott,Alexander
Amount purchased: 25 @ 599.00p
Value: £149.75

Pennon Group (PNN)
Director name: Davy ,Susan
Amount purchased: 12 @ 1,225.60p
Value: £147.07

Pennon Group (PNN)
Director name: Boote,Paul
Amount purchased: 12 @ 1,225.60p
Value: £147.07


Top Director Sells
Diploma (DPLM)
Director name: Thomson,Johnny
Amount sold: 57,717 @ 3,204.00p
Value: £1,849,252.73

Associated British Foods (ABF)
Director name: Weston,George G
Amount sold: 23,897 @ 1,908.53p
Value: £456,081.33