Director dealings: Hunting CEO ups stake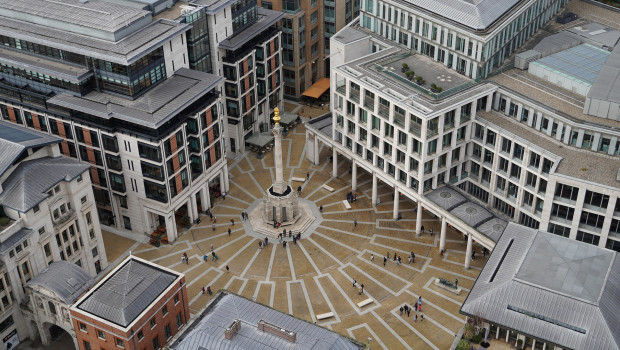 Hunting revealed on Monday that chief executive Arthur Johnson had acquired 24,289 ordinary shares in the London-listed energy services firm.
Johnson, who joined Hunting in 1992, purchased the shares on Friday at an average price of 269.20p each, for a total value of £65,385.99.
Earlier in March, Hunting reported a fall in revenue to $626.0m in its full-year results, down from $960m in the prior year, as it suffered from a reduction in oil and gas activity globally in 2020.
EBITDA for the year ended 31 December totalled $26.1m, falling from $139.7m in 2019, while Hunting also swung to an underlying loss from operations of $16.4m from a profit of $94.3m a year earlier.
As of 1650 GMT, Hunting shares are down 4.28% at 277.20p.
Top Director Buys
Hunting (HTG)
Director name: Johnson,Arthur James
Amount purchased: 24,289 @ 269.20p
Value: £65,385.99

Aviva (AV.)
Director name: Flynn,Patrick
Amount purchased: 10,000 @ 387.90p
Value: £38,790.00

Persimmon (PSN)
Director name: Wyllie,Andrew
Amount purchased: 1,012 @ 2,949.00p
Value: £29,843.88

Montanaro European Smaller Companies Trust (MTE)
Director name: Neilly,Gordon
Amount purchased: 1,228 @ 1,602.42p
Value: £19,677.72

Aib Group (AIBG)
Director name: Hunt,Colin
Amount purchased: 10,000 @ 1.89
Value: 17,063.06

Hunting (HTG)
Director name: Ferguson,Bruce
Amount purchased: 5,676 @ 269.20p
Value: £15,279.79

Hunting (HTG)
Director name: R. Bay,Annell
Amount purchased: 5,329 @ 274.74p
Value: £14,640.89

Altitude Group (ALT)
Director name: Varley,Martin Roy
Amount purchased: 47,000 @ 27.90p
Value: £13,113.00

Altitude Group (ALT)
Director name: Varley,Martin Roy
Amount purchased: 25,000 @ 28.00p
Value: £6,999.75

Mj Gleeson (GLE)
Director name: Allanson ,Stefan
Amount purchased: 25 @ 813.00p
Value: £203.25

Mj Gleeson (GLE)
Director name: Thomson,James
Amount purchased: 24 @ 813.00p
Value: £195.12

Barr (a.g.) (BAG)
Director name: White,Roger Alexander
Amount purchased: 30 @ 505.10p
Value: £151.53

Assura (AGR)
Director name: Cottam,Jayne
Amount purchased: 198 @ 75.47p
Value: £149.43

Assura (AGR)
Director name: Murphy,Jonathan
Amount purchased: 198 @ 75.47p
Value: £149.43

Close Brothers Group (CBG)
Director name: Sainsbury,Adrian
Amount purchased: 9 @ 1,645.00p
Value: £148.05

Barr (a.g.) (BAG)
Director name: Lorimer,Stuart
Amount purchased: 29 @ 505.10p
Value: £146.48

Barr (a.g.) (BAG)
Director name: Kemp,Jonathan David
Amount purchased: 29 @ 505.10p
Value: £146.48

Rathbone Brothers (RAT)
Director name: Stockton,Paul
Amount purchased: 9 @ 1,578.00p
Value: £142.02

Mitchells & Butlers (MAB)
Director name: Urban,Phil
Amount purchased: 46 @ 303.50p
Value: £139.61

Mitchells & Butlers (MAB)
Director name: Jones,Timothy (Tim) Charles
Amount purchased: 45 @ 303.50p
Value: £136.58


Top Director Sells
Lloyds Banking Group (LLOY)
Director name: Chalmers,William
Amount sold: 528,826 @ 40.24p
Value: £212,773.15