Director dealings: Hollywood Bowl execs lower stakes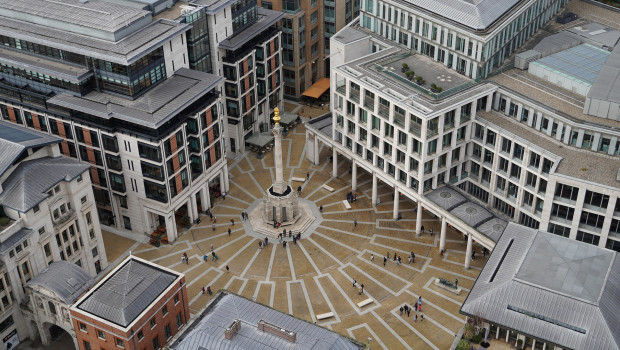 Hollywood Bowl Group revealed on Tuesday that multiple board members had lowered their stakes in the ten pin bowling alley operator.
Chief executive Stephen Burns, who joined the group as business director back in 2011, sold 175,759 ordinary shares at an average price of 203.0p each, for a total value of £356,790.76.
Chief financial officer Laurence Keen and Denece Hart, the partner of chief marketing and technology officer Mat Hart, also offloaded 154,261 and 94,000 ordinary shares, respectively.
All of the sales were said to be conducted for the purpose of settling personal tax liabilities or property related expense.
As of 1640 GMT, Hollywood Bowl shares were up 1.49% at 204.0p.
Top Director Buys
Cyanconnode Holdings (CYAN)
Director name: Tyler,Peter
Amount purchased: 400,000 @ 7.30p
Value: £29,200.00

Cyanconnode Holdings (CYAN)
Director name: Tyler,Peter
Amount purchased: 400,000 @ 7.30p
Value: £29,200.00

Edge Performance Vct 'h' Shares (EDGH)
Director name: Goodfellow,Robin
Amount purchased: 10,000 @ 120.00p
Value: £12,000.00

Uil Limited (di) (UTL)
Director name: Bridges,Stuart J
Amount purchased: 5,570 @ 196.50p
Value: £10,945.05

Cvc Credit Partners European Opportunities Ltd Gbp (CCPG)
Director name: Boleat,Richard
Amount purchased: 10,000 @ 95.56p
Value: £9,556.00

Uil Limited (di) (UTL)
Director name: Shillson,David
Amount purchased: 4,304 @ 196.50p
Value: £8,457.36

Uil Limited (di) (UTL)
Director name: Hill,Alison
Amount purchased: 4,304 @ 196.50p
Value: £8,457.36

Utilico Emerging Markets Ltd (di) (UEM)
Director name: Stobart,Eric St Clair
Amount purchased: 3,250 @ 194.95p
Value: £6,336.02

Utilico Emerging Markets Ltd (di) (UEM)
Director name: Rennocks,John
Amount purchased: 3,231 @ 194.42p
Value: £6,281.71

U And I Group (UAI)
Director name: Williams,Peter W
Amount purchased: 6,610 @ 62.40p
Value: £4,124.64

Gran Tierra Energy Inc. (cdi) (GTE)
Director name: Guidry,Gary
Amount purchased: 11,236 @ $0.35
Value: $3,242.85

Gran Tierra Energy Inc. (cdi) (GTE)
Director name: Ellson,Ryan
Amount purchased: 7,959 @ $0.35
Value: $2,297.06

U And I Group (UAI)
Director name: Bennett,Barry
Amount purchased: 3,365 @ 62.40p
Value: £2,099.76

U And I Group (UAI)
Director name: Kerslake OBE,Ros
Amount purchased: 2,374 @ 62.40p
Value: £1,481.38

U And I Group (UAI)
Director name: Morgan,Sadie
Amount purchased: 2,340 @ 62.40p
Value: £1,460.16

U And I Group (UAI)
Director name: Krige,Lynn
Amount purchased: 2,006 @ 62.40p
Value: £1,251.74

3i Group (III)
Director name: Wilson,Julia
Amount purchased: 13 @ 1,165.83p
Value: £151.56

Centrica (CNA)
Director name: OÂ'Shea,Chris
Amount purchased: 312 @ 48.14p
Value: £150.20

Premier Oil (PMO)
Director name: Rose ,Richard
Amount purchased: 744 @ 20.16p
Value: £149.99

Ultra Electronics Holdings (ULE)
Director name: Sclater,Jos
Amount purchased: 7 @ 2,111.20p
Value: £147.78

Ultra Electronics Holdings (ULE)
Director name: Pryce,Simon
Amount purchased: 7 @ 2,111.20p
Value: £147.78

Great Portland Estates (GPOR)
Director name: Sanderson,Nick
Amount purchased: 22 @ 663.57p
Value: £145.99

Great Portland Estates (GPOR)
Director name: Courtauld,Toby
Amount purchased: 22 @ 663.57p
Value: £145.99

Rathbone Brothers (RAT)
Director name: Stockton,Paul
Amount purchased: 9 @ 1,540.00p
Value: £138.60

Britvic (BVIC)
Director name: Litherland,Simon
Amount purchased: 17 @ 812.00p
Value: £138.04

Britvic (BVIC)
Director name: Wilson,Joanne
Amount purchased: 17 @ 812.00p
Value: £138.04

Primary Health Properties (PHP)
Director name: Hyman,Harry Abraham
Amount purchased: 63 @ 154.90p
Value: £97.59

Primary Health Properties (PHP)
Director name: Hyman,Harry Abraham
Amount purchased: 63 @ 154.90p
Value: £97.59

Personal Group Holdings (PGH)
Director name: Mace,Sarah
Amount purchased: 46 @ 206.00p
Value: £94.76

Aj Bell (AJB)
Director name: Turner,Simon
Amount purchased: 13 @ 467.50p
Value: £60.78

Personal Group Holdings (PGH)
Director name: Rees,Deborah
Amount purchased: 20 @ 206.00p
Value: £41.20

Personal Group Holdings (PGH)
Director name: Lothian,Andy
Amount purchased: 14 @ 206.00p
Value: £28.84

Personal Group Holdings (PGH)
Director name: Darby-Walker,Maria
Amount purchased: 6 @ 206.00p
Value: £12.36


Top Director Sells
Hollywood Bowl Group (BOWL)
Director name: Burns,Stephen
Amount sold: 175,759 @ 203.00p
Value: £356,790.76

Hollywood Bowl Group (BOWL)
Director name: Keen,Laurence
Amount sold: 154,261 @ 203.00p
Value: £313,149.83

Hollywood Bowl Group (BOWL)
Director name: Hart,Mathew
Amount sold: 94,000 @ 203.00p
Value: £190,820.00

Hollywood Bowl Group (BOWL)
Director name: Keen,Laurence
Amount sold: 44,273 @ 203.00p
Value: £89,874.19

Cyanconnode Holdings (CYAN)
Director name: Tyler,Peter
Amount sold: 800,000 @ 7.30p
Value: £58,400.00

Hollywood Bowl Group (BOWL)
Director name: Burns,Stephen
Amount sold: 22,775 @ 203.00p
Value: £46,233.25